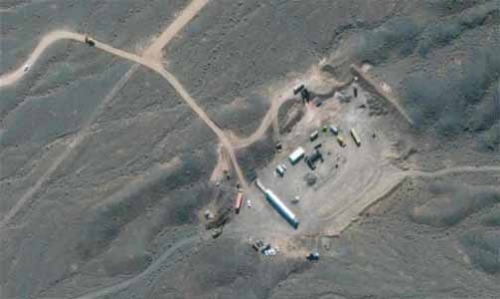 Bahrain not exposed to nuclear radiation from Iran accident
TDT | Manama
The Daily Tribune – www.newsofbahrain.com
The accident at the Iranian nuclear facility in Natanz had produced zero risks to Bahrain in terms of harmful radiations, Interior Minister confirmed.
"There is no radiation hazard to people or the environment within the borders of Bahrain or its territorial waters," said Lieutenant General Sheikh Rashid bin Abdullah Al Khalifa.
The confirmation came as the minister chaired a meeting of the Civil Defence Council to review the outcomes of an accident at the Natanz Iranian nuclear facility.
Earlier, the Public Security Chief chaired an emergency meeting of the National Disaster Management Committee and had directed a panel to study the general preparedness and the formation of a team to review procedures and launch a media plan to enhance public awareness on radiation accidents.
Oil Minister, Works, Municipalities Affairs and Urban Planning Minister, Industry, Commerce and Tourism Minister, Information Affairs Minister, Electricity and Water Affairs Minister, Chief of Public Security and the Special Envoy for Climate Affairs and the CEO of the Supreme Council for Environment were present.
The Special Envoy for Climate Affairs and CEO of the Supreme Council for Environment, Dr Mohammed bin Mubarak bin Daina, said that the Iranian plant is far from Bahrain and there is no connection to any watercourse.
He assured that measures in place to monitor any pollution and radiation and deal with such incidents. The Interior Minister directed to inspect the general preparedness and required steps to protect citizens and residents and securely deal with threats and risks. The meeting discussed public and private shelters that should be part of future residential projects.
It also recommended launching an awareness campaign to deal with possible situations. The Interior Minister said that shelters are a crucial part of dealing with any chemical leak or pollution.
Reports, Alireza Zakani, head of the Iranian parliament's Research Centre, said that thousands of machines used to refine nuclear material were destroyed or damaged in an attack at a key site on Sunday.
The attack took place in a facility up to 50m (165ft) underground, another official said.