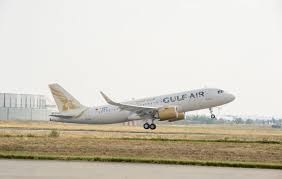 Gulf Air includes scuba diving equipment as free baggage allowance
Gulf Air announced adding scuba diving equipment to its growing list of special free baggage allowance with up to 15 kilograms of scuba diving equipment permitted complimentary over and above the standard allowance for all passengers.
Coinciding with Bahrain's Sports Day on 11 February, the new policy has been introduced in response to increasing demand from scuba divers who fly to various beach destinations within the global Gulf Air network. The airline operates direct flights to several seaside destinations such as the Maldives, Sharm El Sheikh, Alexandria, Muscat, Casablanca, Athens, Larnaca – all from its Bahrain hub which is also known for its scuba diving facilities including the recently launched 'Dive Bahrain' which is the largest underwater theme park.
The new policy will enable divers to carry up to 15 kilograms of scuba diving equipment on top of their tickets' baggage allowance.