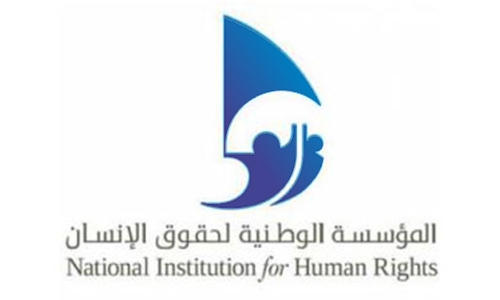 NIHR launches 'Rights Challenges' first contest
The National Institution for Human Rights (NIHR) has announced the launch of its "Rights Challenges Contest" debut edition. The enlightening contest will be co-organised by the National Institution for Human Rights and the Observatory Society for Human Rights with the participation of concerned civic society organisations on October 12 at the NIHR's Training Centre.
NIHR's Secretary-general Yasser Ghanim Shaheen on this occasion said that the contest comes in implementation of the National Institution's strategic plan to boost awareness and disseminate the culture of human rights as per the best standards. The main tasks of the NIHR are to focus on the promotion, development and protection of human rights, in addition to striving to consolidate the relevant values and awareness of such values, and ensuring that these values are practiced freely and independently, in line with the Paris Principles - endorsed by the General Assembly of the United Nations in its Resolution No for the year 1993.
These principles form the legal reference in the establishment of the Institution, as a set of internationally-recognised standards, concerning the formation of national institutions for human rights, the powers entrusted to them and the procedures governing their work.
The NIHR is made up of eleven members, including the Chairperson, Vice-Chairperson, and personalities reputed for their competence and integrity, selected from advisory bodies, academic and civil society organisations, trade unions, social, economic and professional organisations, and personalities interested in human rights issues, was also taking into account the representation of women in which minorities are appropriately.