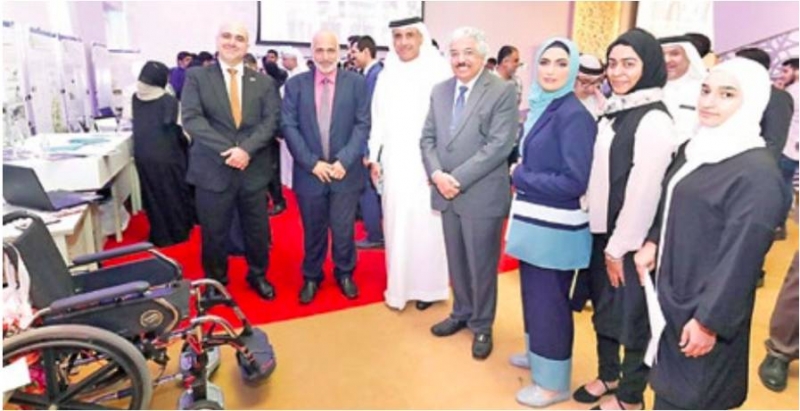 UoB students invent 'smart wheelchair'
A smart wheelchair invented by a group of Bahraini students was on display during an event recently. A group of Bahraini female students from the University of Bahrain showcased their latest invention, an electric wheelchair, at a project exhibition held at the University of Bahrain.
The exhibition was organized by the Faculty of Engineering at the university. The wheelchair was the work of students Basanat Fawzi, Sarah Hassan, and Eman Al Halwaji. They are students of electrical engineering branch at the university. The electric wheelchair is equipped with various sensors to increase the safety of the user.
Speaking to media, Basanat said: "The wheelchair has manly features, it has sensors to read distances, and has automatic brakes. This is to ensure the safety of the users." She added that the smart wheelchair has the option of automatically alerting the user's family or relatives if the user falls out of the chair.