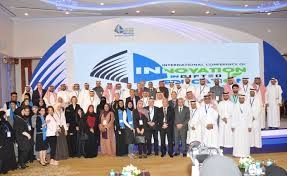 Conference on gifted education concludes
The Arabian Gulf University (AGU) recently concluded the sessions of the first International Conference of Innovation in Gifted Education (ICIGE), which was held for three consecutive days and was attended by over 400 academics, researchers and educators representing 22 different countries.
In the conference, 52 scientific papers and researches were presented and discussed throughout 15 sessions. 30 scientific posters were also presented and a special exhibition of the sponsoring parties was held on the sidelines of the conference. By the conclusion of ICIGE, several recommendations were announced, including the activation of mechanisms of detecting and discovering the gifted using modern technologies and Big Data to gather data related to their mental, knowledge, personal and social sides, as well as learning patterns, in order to benefit from them in the design and development of programmes and services that are dedicated towards caring for the gifted.
The recommendations also shed light on the importance of developing modern systems for gifted education in a way that positively contributes to strengthening of the culture of innovation and to build strategic partnerships between public, private, civil and academic intuitions, with the aim of providing comprehensive gifted education services in the region. Additionally, the recommendations also called for designing and building an e-bank for innovative ideas in the field of detection, identification, care programmes and services provided to the gifted.
Themed "Innovation in Gifted Education; A Roadmap to Invest in Minds", the ICIGE was organised by AGU in partnership with the International Research Association for Talent Development and Excellence (IRATDE), King Abdul-Aziz and his Companions Foundation for Giftedness and Creativity, and Hamdan bin Rashid Al Maktoum Foundation for Distinguished Academic Performance.