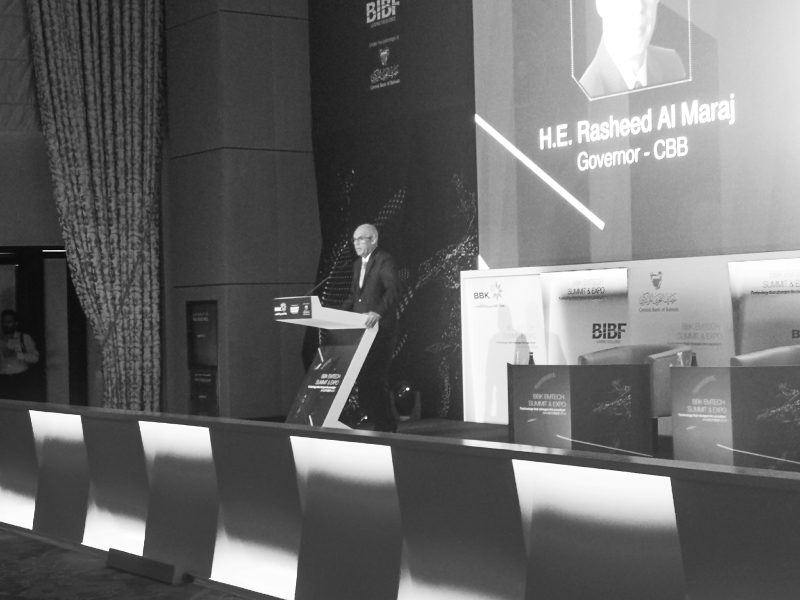 New initiatives planned for boosting banking segment
The Central Bank of Bahrain is in its efforts to bring new regulatory initiatives to promote a more competitive and open banking environment, according to the CBB governor.
To help Bahrain build on its progress towards becoming a modern financial hub, the Central Bank will introduce new regulatory initiatives, said Rasheed Mohammed Al Maraj, Governor of the Central Bank of Bahrain.
He made the comments as he delivered a speech at the opening of the BBK EmTech Summit and Expo held yesterday.
Organised by the BBK, in collaboration with Bahrain Institute of Banking and Finance (BIBF), the summit sheds light on the importance of Emerging Technologies (EmTech) and how they will impact the Bahrain's economy.
The event is being held under the theme "Technology that Changes the Paradigm".