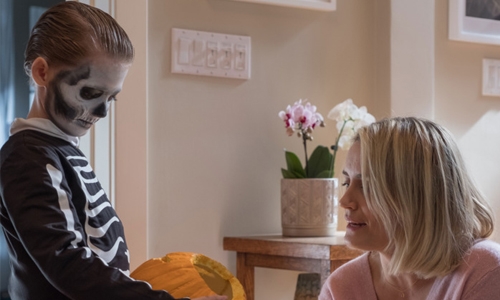 'The Prodigy' is a cruelly well-made bad-seed horror movie
The Prodigy is a 2019 American horror thriller film directed by Nicholas McCarthy, starring Taylor Schilling and Jackson Robert Scott. The plot centres around a child, whose disturbing behaviour signals that an evil, possibly supernatural force possessed him, forcing his parents to investigate whether sinister forces are involved.
It's a tense and gripping, persuasively acted horror-thriller that evokes such evil-child flicks as "The Omen," "The Exorcist," "The Bad Seed" and "The Good Son," while carving its own pulse-pounding, if inherently far-fetched niche in the process. Miles is a young boy who shows signs of genius intellect, but also more disturbing and sinister behaviours. Sarah, his mother, takes him to a therapist and begins to suspect that he may be influenced or possessed by a supernatural force named Edward Scarka.
The parents spend much of this made-in-Toronto movie trying to figure out what's gotten into their son Miles, 8, (played by a damned good Jackson Robert Scott) long after it's become obvious his mind and body have been hijacked by a demonic presence. On review aggregator Rotten Tomatoes, the film holds an approval rating of 54% based on 24 reviews, and an average rating of 5.3/10. On Metacritic, the film has a weighted average score of 50 out of 100, based on 13 critics, indicating "mixed or average reviews".