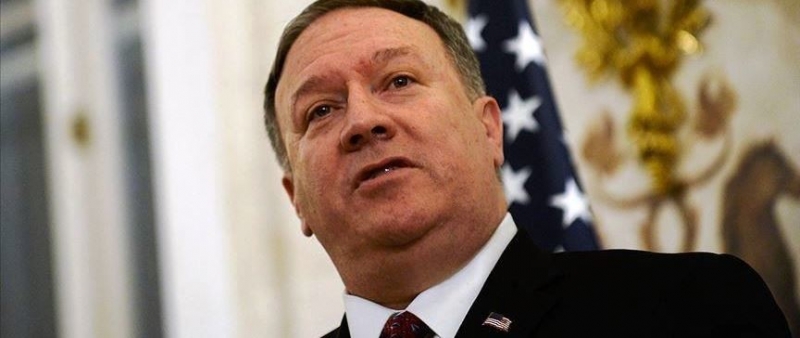 US to appoint ambassador to Sudan after 23 year gap - Pompeo
Secretary of State Mike Pompeo announced Wednesday that US and Sudan have decided to "initiate the process" of exchanging ambassadors after a 23-year gap.
"This decision is a meaningful step forward in strengthening the US-Sudan bilateral relationship, particularly as the civilian-led transitional government works to implement the vast reforms under the political agreement and constitutional declaration of August 17, 2019," Pompeo said in a statement.
He added, "We look forward to working with the Senate to confirm an ambassador to Sudan," Kuwait News Agency (KUNA) reported.
Pompeo noted that since the appointment of Sudanese Prime Minister Abdalla Hamdok in August, he has "led Sudan's transitional government, installed a civilian cabinet, and made key personnel changes to break with the policies and practices of the previous regime".
Hale and the Sudanese Prime Minister discussed "pathways to strengthening bilateral relations, as well as cooperative efforts that can accelerate progress in bringing definitive peace between the government and Sudan's armed opposition groups".
The US top official asked Hamdok's support "in realizing progress on the political roadmap for South Sudan," the statement noted.