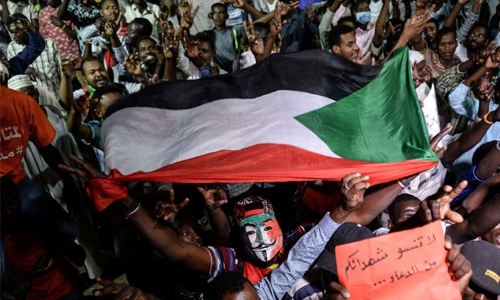 Sudan's army rulers and protesters resume talks Monday to finalise the makeup of a new ruling body after overnight negotiations remained deadlocked following a "dispute" over who should lead it.
The two sides launched a round of new talks Sunday evening over the form of the sovereign council to rule Sudan for a three-year transitional period following last month's ouster of longtime autocrat Omar alBashir.
The military council that replaced him has faced international pressure to install a civilian-led administration -- a key demand of thousands of demonstrators who have spent weeks camped outside Khartoum's army headquarters. Hours of overnight meetings into the early hours of Monday ended without agreement, but the ruling military council announced the talks would resume.