A milestone year for Bahrain-Turkey diplomatic relations
By TURKISH AMBASSADOR ESIN CAKIL
With great pride, today we celebrate the Golden Jubilee of the establishment of diplomatic relations between Turkey and Bahrain. Turkey and Bahrain established a relationship guided by our shared values and mutual benefit of our two nations.
Over the past 50 years, the relationship between our two countries has been significantly improved not only in political and economic fields but also in the fields of health, education, tourism and culture.
Throughout these years, our political trust has been continuously strengthened by the reciprocal solidarity shown at the most challenging times. Bahrain's immediate response to the earthquake that hit Turkeyon the 6th of February was one of the most memorable demonstration of this candid friendship.
We marked 2022 by important high-level visits where both side agreed upon on expanding and deepening the strong ties between our nations. In 2022, H.E. Mevlut Cavusoglu, Minister of Foreign Affairs of Turkey paid an official visit to Bahrain and we hosted H.E. Dr. Abdullatif bin Rashid Al Zayani, Minister of Foreign Affairs of Bahrain in Türkiye, on the sidelines of the Antalya Diplomacy Forum.
Our economic and trade cooperation has borne fruitful results with largely increased bilateral trade volume in recent years. Our bilateral trade volume reached 883 million Dollar, with an increase of 66%, in 2022.
Our people-to-people contact and cultural exchanges can be observed by the number of visitors from Bahrain to Turkey in 2022. 98.147 Bahrainies visited Turkey which wass the top tourism destination of our Bahraini sisters and brothers in the last summer season.
Yunus Emre Cultural Center has been giving Turkish language courses at University of Bahrain for six years. Turkish doctors, engineers, academics, handicraftsmen, artists, businesspeople and entrepreneurs continue to be a respectable and integral part of the Bahraini society.
We have a lot in common in our development concepts and aspirations and there's huge cooperation potential to be cultivated in bilateral, regional and global levels. We share a common vision for our region and beyond, including a unified, stable and secure Gulf region.
Turkey was the first country to establish a Strategic Dialogue Mechanism with the Gulf Cooperation Council (GCC), which is an essential cornerstone of the Gulf security. As a strategic partner of the GCC, we believe reviving Turkey-GCC relations in the period ahead will bring more prosperity in our region.
This milestone year offers an exceptional occasion to reflect on our vision for the future and the opportunities to strengthen our bilateral relationship. Turkey-Bahrain relationship will continue to thrive over the next 50 years and beyond.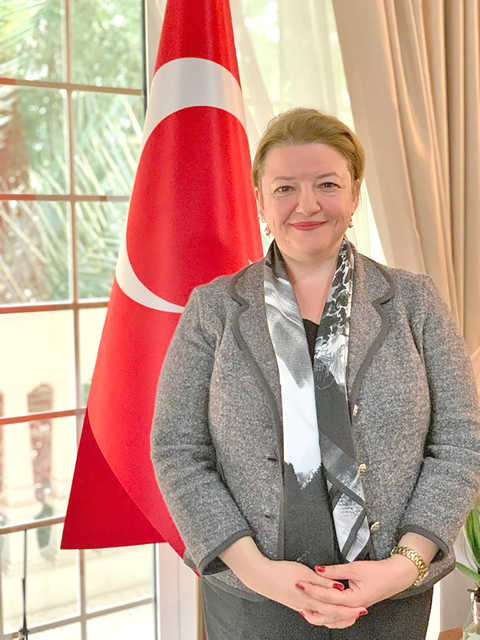 (Her Excellency Mrs Esin Cakil is Ambassador of the Republic of Turkey to the Kingdom of Bahrain. The views and opinions expressed in this article are those of the author and do not necessarily reflect the official policy or position of the Daily Tribune)