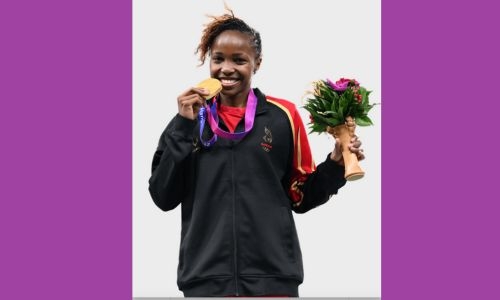 Bahrain's elite athlete Winfred Yavi completes golden double!
TDT | Manama
The Daily Tribune – www.newsofbahrain.com
World champion Winfred Yavi completed a sensational golden double yesterday while the mixed 4x400m relay team also bagged gold, as Bahrain continued their impressive medal haul at the 19th Asian Games in Hangzhou, China.
Winfred captured gold in the women's 3,000m steeplechase to add to the 1,500m Asiad title she won just a day earlier.
Her victory was extra special as she clocked a new Asian Games record in the process.
Also triumphant were the mixed 4x400m relay team, featuring elite sprinters Musa Isah, Kemi Adekoya, Abbas Yusuf Abbas and Salwa Eid Naser.
The two gold medals were the highlight for Bahrain in yesterday's fourth day of track and field events at Hangzhou Olympic Sports Centre Stadium.
Edidiong Odiong also came away with a bronze medal to round off a three-medal haul.
Yesterday's winnings brought the total for the Kingdom's delegation in Hangzhou to 11 so far, including six gold, one silver and four bronze medals, all won in athletics.
That was enough to propel them to 10th place on the medal rankings based on gold, and 16th based on totals.
Bahrain also remained the highest-ranked Arab nation at this year's Asian Games to date.
In the women's 3,000m steeplechase final, Winfred paced herself at the back of the seven-runner group at the start but after the first water jump began to make her move.
Winfred was the leader midway through with three others following closely behind her including fellow-Bahraini Tigest Mekonen and the Indian pair of Parul Chaudhary and Priti.
With two laps to go, Winfred was pressured by a trailing Chaudhary, but the 23-year-old showed her class and she began to pull away over the latter part of penultimate lap.
At the bell, Winfred was all alone and she finished with a big gap in a time of nine minutes 18.28 seconds.
Record
Winfred shattered the previous Asian Games record in the event of 9:31.36, set by another former world champion of Bahrain, Ruth Jebet, in the 2014 edition in Incheon, South Korea.
Winfred successfully defended her steeplechase title from the 2018 Asiad in Jakarta, Indonesia, and thus captured the third Asian Games gold medal of her illustrious career.
Her golden double in Hangzhou also capped a spectacular season for Winfred, one that included winning her maiden world title and first-ever Diamond League champion's trophy, both also in the steeplechase.
Chaudhary came away with the silver medal in 9:27.63, while Priti pipped Tigest at the line to claim the bronze in 9:43.32.
Tigest clocked her season's best time of 9:43.71.
In the mixed 4x400m final, Salwa anchored the Bahraini quartet and powered them to first place in a total time of 3:14.02. Isah ran the opening leg and was in second as he passed the baton to Kemi.
The Bahrainis were still second behind India when Abbas started his run, but he was able to take the lead before handing over the closing duties to Salwa.
India followed as silver-medallists in 3:14.34, while Kazakhstan won bronze in 3:24.85. With the result, Kemi claimed her second gold medal in Hangzhou, adding to her triumph in the women's 400m.
For Salwa, Isah and Abbas, it was their first gold of this Asiad.
Salwa also secured her third Asian Games gold medal in her career and fifth medal overall.
Isah won his first, while Abbas claimed his second, adding to his men's 400m bronze won on Saturday.
Unlucky In the women's 200m final, Edidiong and Salwa were in the fray, but Salwa was unlucky in her title-defence as she was disqualified for a false start. Edidiong was able to come away with the bronze in 23.48s.
Veronica Shanti Pereira of Singapore claimed gold in 23.03s, while Yuting Li of China took silver in 23.28s.
Elsewhere yesterday in athletics, Bahrain's Saeed Alkhaldi was a brave fifth in the men's 200m final in 20.88s, Marawan Medany came eighth in the men's discus throw final with a 54.65m effort, and Fatima Mubarak was 12th in the women's long jump final with a best leap of 5.61m.
Earlier in the day, Kemi and fellow-Bahraini Aminat Jamal advanced to the women's 400m hurdles final.
Kemi won the second of two opening-round heats in 55.17s, which was the quickest time amongst the eight qualifiers.
Aminat was the runner-up in heat one in a time of 56.22s, which was third-fastest.
The final will be held today at 2.20pm, Bahrain time. Others to go for gold today for Bahrain are Oumar Mahamat in the men's triple jump final at 2.10pm, Tigest and Bontu Rebitu in the women's 5,000m final at 2.50pm, and the women's 4x100m relay team in their final at 4.05pm, all Bahrain time.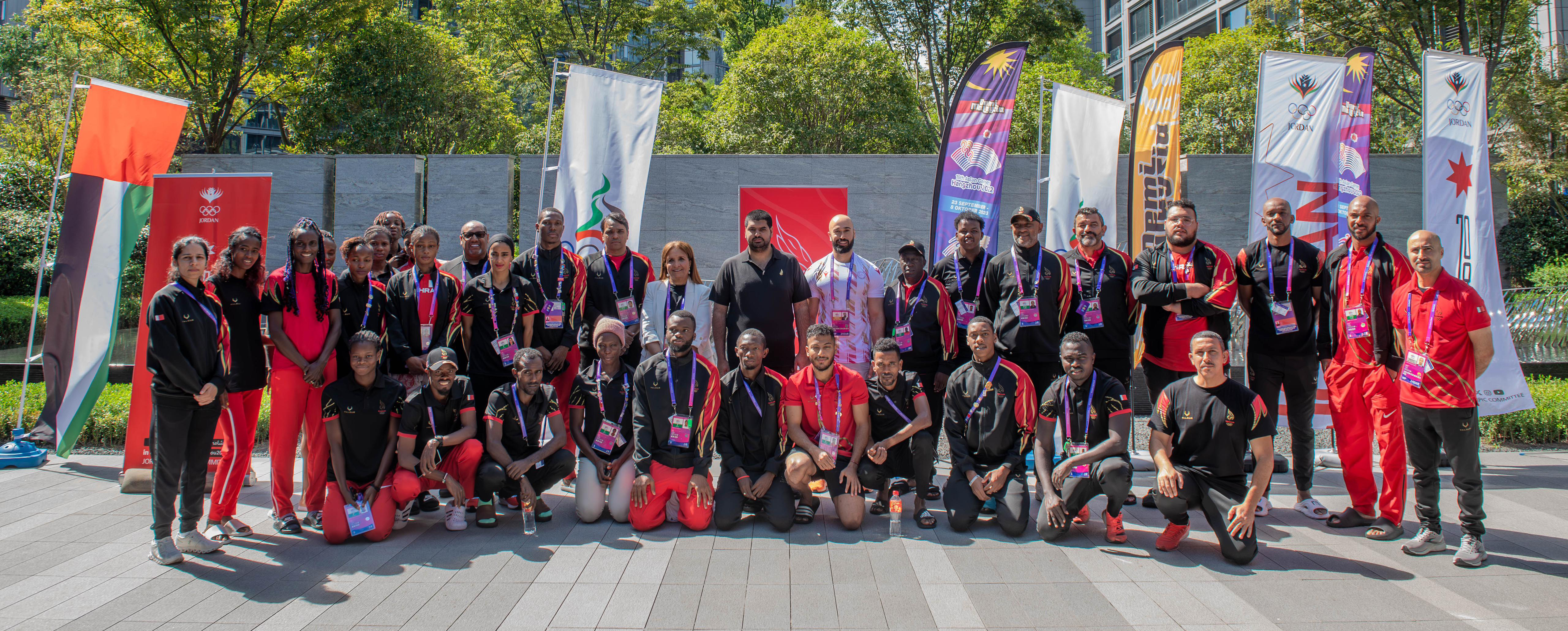 Bahrain's delegation head at the Hangzhou Asian Games and Bahrain Olympic Committee (BOC) vice-president His Highness Shaikh Isa bin Ali bin Khalifa Al Khalifa visited the national athletics team at the Athletes' Village yesterday. He was accompanied by BOC secretary general Faris Al Kooheji, BOC board member Shaikha Hayat bint Abdulaziz Al Khalifa and Bahrain's Chef de Mission Ahmed Abdulghaffar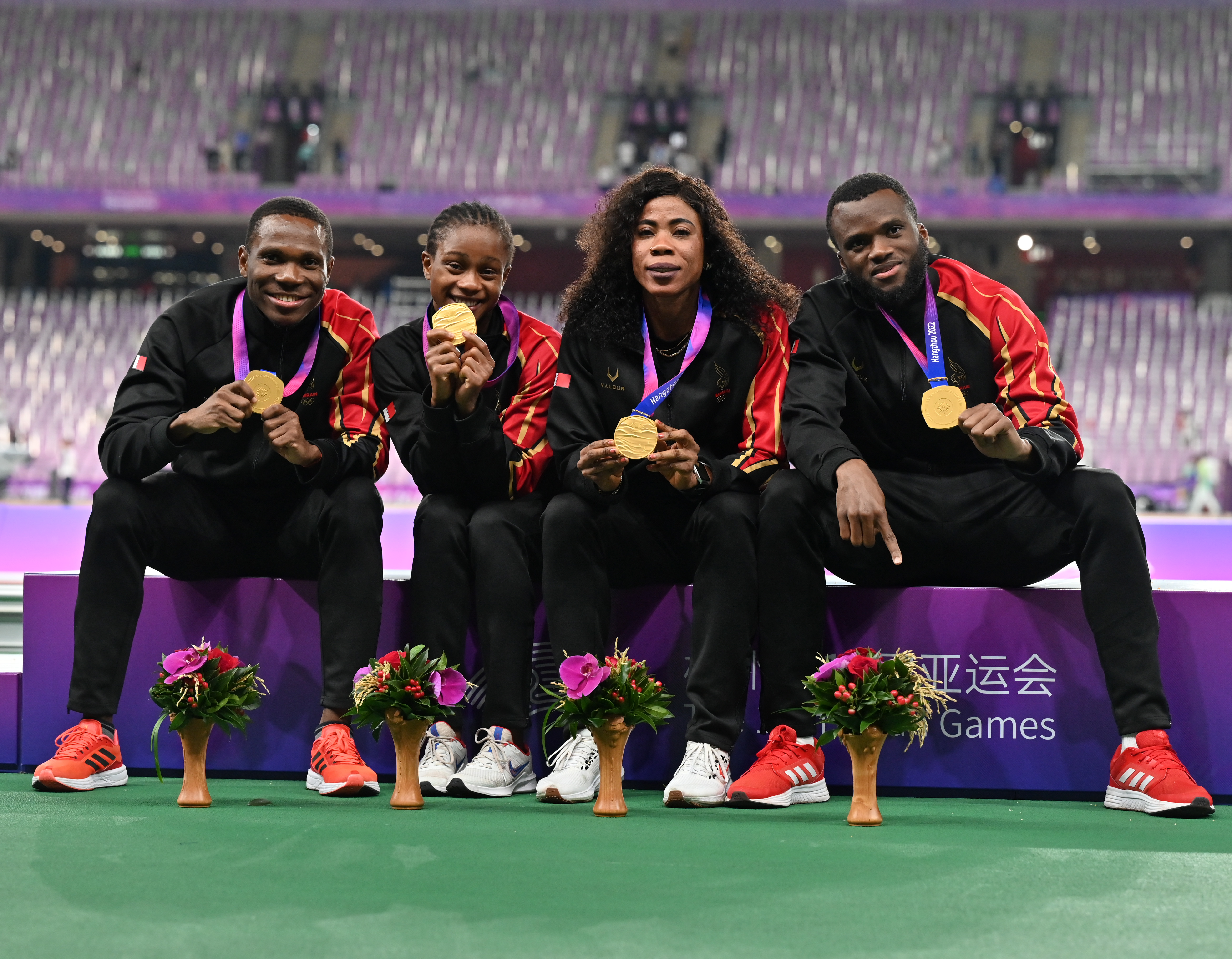 The mixed 4x400m relay team with their medals, from left, Musa Isah, Salwa Eid Naser, Kemi Adekoya and Abbas Yusuf Abbas