Bahrain's largest-ever delegation at Asian Games participate in grand opening ceremony in China
TDT | Manama
The Daily Tribune – www.newsofbahrain.com
The Kingdom of Bahrain's biggest delegation at the Asian Games took part yesterday in a glittering opening ceremony to officially kick off the 19th Asiad in Hangzhou, China.
Bahrain's delegation in Hangzhou is headed by Bahrain Olympic Committee vice-president His Highness Shaikh Isa bin Ali bin Khalifa Al Khalifa, who attended the inauguration at Hangzhou Olympic Sports Centre Stadium. BOC secretary general Faris Al Kooehji was also present.
As part of yesterday's ceremonies, the Bahraini squad participated in the traditional parade of nations, in which many of the continent's best athletes – a record 12,417 this year – representing all 45 competing national teams were on hand.
Handball star and long-time national team goalkeeper Mohammed Abdulhussain, plus history-making rower Maryam Abdulhameed, were the Kingdom's flag-bearers.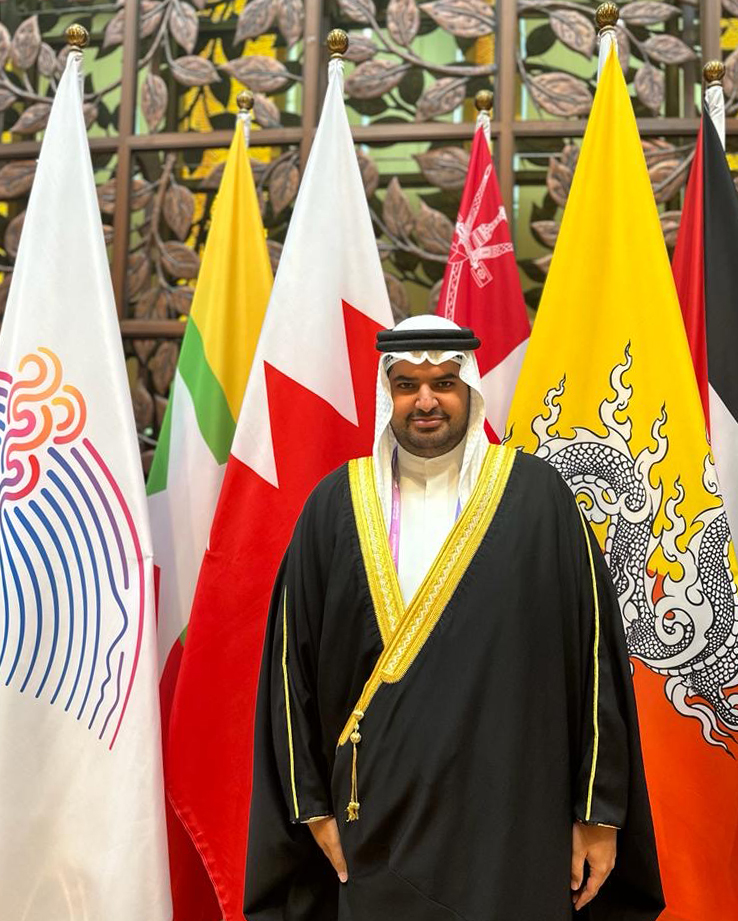 Dressed in traditional Bahraini clothing, the pair led the national delegation in the procession followed by a number of Bahrain's sporting heroes and officials.
There are over 200 members of the Bahrain delegation at the 19th Asiad, including both athletes and officials.
The Kingdom is taking part in 17 sports at the Hangzhou Asiad.
They include athletics, handball, volleyball, football, basketball, boxing, judo, weightlifting, wrestling, jiu-jitsu, rowing, shooting, cycling, table tennis, taekwondo, sailing, and e-sports.
Today is a busy day for Bahrain at the Asian Games, with national athletes in action in eight sports, including handball, football, volleyball, judo, esports, rowing, sailing and shooting.
The senior men's handball team will get their medal bid underway when they take on Kazakhstan in their opening Group C game.
The tie is scheduled for a 7am start, Bahrain time, at Zhejiang Normal University Xiaoshan Gymnasium.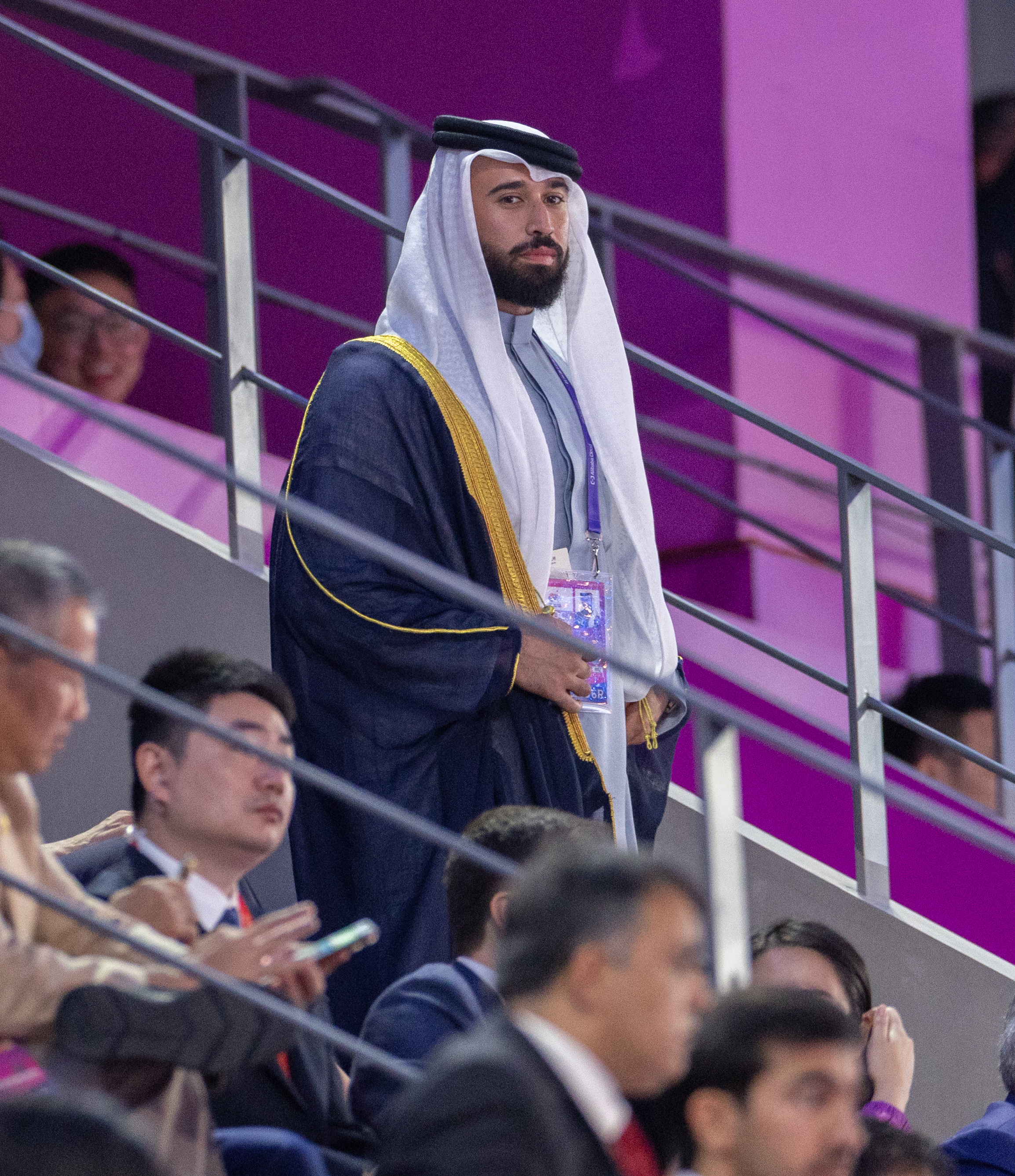 The nationals are coached by Aron Kristjansson from Iceland, who guided Bahrain to the silver medals at the 2018 edition of the Asian Games held in Indonesia.
Kristjansson has a 16-member squad in Hangzhou, led by skipper Hussain Al Sayyad, and including goal keeper Abdulhus - sain, Ali Eid, Mohammed Habib Nasser, Mohammed Habib Ahmed , Ali Mirza, Mohammed Mirza , Ahmed Fadhel, Qassim Qambar, Hassan Madan, Mohammed Hameed Rabia, Hasan Mirza, Mahdi Saad, Mohammed Ali Abdulredha, Hesham Issa and Hassam Al Samaheeji.
The men's handball tournament features 13 nations in the preliminary round, divided into four groups. Bahrain and Kazakhstan are joined by Uzbekistan in Group C.
Group A features China, Kuwait and Thailand; Group B comprises Qatar, South Korea and Hong Kong; and Group D includes Saudi Arabia, Iran, Mongolia and Japan.
In men's football, Bahrain's under-23 Olympic football team play their concluding Group E match against pool favourites South Korea.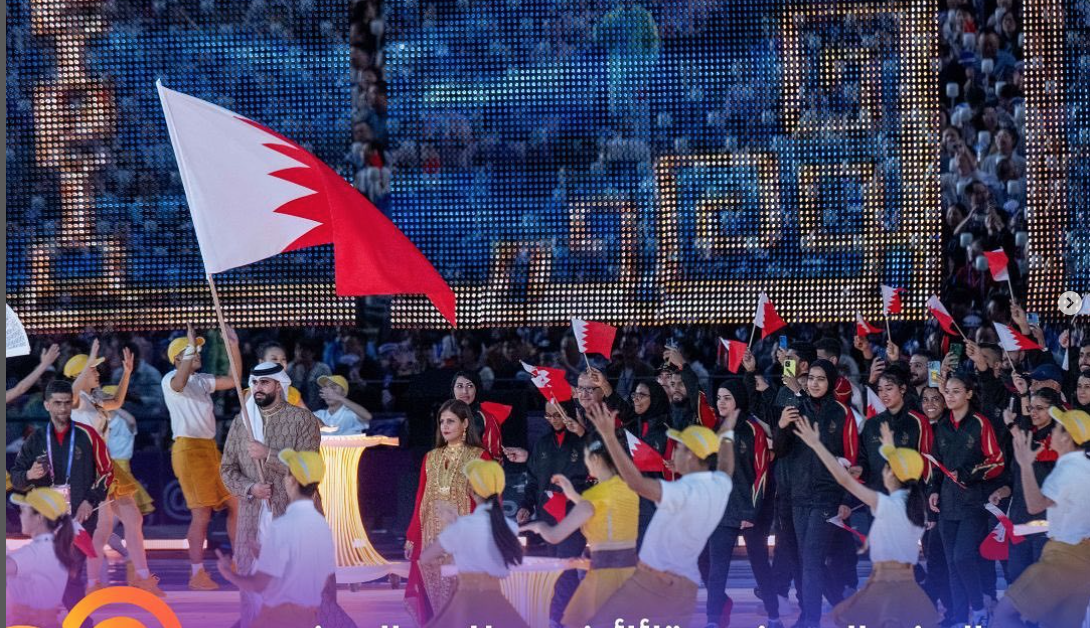 The nationals need to come away with points in order to strengthen their bid for a place in the next round. Only the top two teams from all six groups in the preliminaries move straight into the knockout phase, along with the four best third-placed sides.
The Bahrainis are currently second on the group table with two points, four behind leaders Korea, who are unbeaten in two games and have a maximum six points.
Bahrain, who drew both their games against Thailand and Kuwait, are ahead of both those teams, who have a point apiece and who face off in today's other divisional fixture.
Both matches are scheduled for 2.30pm kick-offs, Bahrain time, with the Bahrainis and Koreans clashing at Jinhua Sports Centre Stadium, and the Thais and Kuwaitis facing off at Zhejiang Normal University East Stadium.
Also in action today against South Korean opponents are the Kingdom's senior men's volleyball team.
The match is a classification contest for seventh-to12th position, it is set for a 9am start at Linping Sports Centre Gymnasium.
Mean while, Bahrain's Ramazan Kodzhakov gets his medal bid underway today in the men's under-66kg round of 32 in men's judo.
Kodzhakov is scheduled to take on China's Ziyang Xue. In esports, Bahrainis Abdulaziz Faqeehi and Rashed Al Ruwaihi are scheduled to compete in the round of 32 of the EA Sports FC online competition.
Faqeehi will be taking on Karman Singh of India while Alruwaihi will take on Jorrel Aristorenas of the Philippines.
On the water, Bahraini athletes will be in action in both rowing and sailing. Fahad Albanki and Omar Alhasan will both hit the water in the men's double sculls Final B in rowing.
They are one of six two-man crews who will be contesting the race, with their opponents coming from Kuwait, Thailand, Hong Kong, South Korea and Sri Lanka. In sailing, Bahrainis Abdulla Janahi and Khalifa Al Doseri continue their campaigns in their respective dinghy competitions.
Finally, the shooting competition gets underway with Bahrain's athletes in action.
Bahrain have 13 athletes in the shooting events, including six men and seven women.
The men's squad features Khalid Aldoseri, Husain Abduljabbar Ali, Tammar Alwatt, Mahmood Haji, Saeed Kadhem and Hasan Mohamed; while the women consist of Maryam Ramadhan Alasam, Safa Al Doseri, Sara Al Doseri, Latifa Alnajem, Marwa Buarki, Maryam Jassani and Fawzia Mohamed.