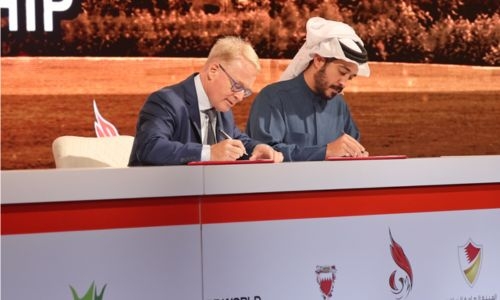 Bahrain to host DP World Tour Championship in 2024
TDT | Manama
The Daily Tribune – www.newsofbahrain.com
Bahrain will host the DP World Tour Championship in 2024, with the prestigious Royal Golf Club welcoming top international players from February 1 to 4.
The event was officially announced and signed at the Ritz-Carlton, Bahrain, with a ceremony attended by His Highness Shaikh Khalid bin Hamad Al Khalifa, First Deputy Chairman of the Supreme Council for Youth and Sports, Chairman of the General Sports Authority, and President of the Bahrain Olympic Committee (BOC).
HH Shaikh Khalid praised the commitment of His Majesty King Hamad bin Isa Al Khalifa to Bahrain's international sports vision.
Keith Pelley, Chief Executive of the European Tour at the World Golf Foundation, also attended the event and highlighted the importance of having world-class sport championships in the Kingdom.
Pelley said that he could "see and feel the excitement, professionalism, and commitment of the Kingdom of Bahrain."
He added that they were extremely grateful for bringing this tournament to fruition and that Bahrain had shown a commitment and enthusiasm for the game of golf that would undoubtedly be reflected next February.
The event was wrapped up with a joint press conference of all high-level partners of this spectacular sporting event, including the Ministry of Industry and Commerce, BOC, Bahrain Tourism and Exhibitions Authority (BTEA), and Gulf Air. H.E. Abdullah bin Adel Fakhro, Minister of Industry and Commerce, mentioned that "over the past 10 years Bahrain has been focusing on sport tourism and international events, and this is the right time to boost it to another level."
According to the agreement signed yesterday at the ceremony, at least two Bahraini athletes will have the opportunity to participate in the championships.
"At least two Bahraini athletes will participate in the championships. We will host an amateur championship in October. The best Bahraini player and the winner will both qualify for the DP World Tour Bahrain Championship," said Faris Mustafa Al Kooheji, secretary general of the BOC. Dr. Nasser Qaedi, CEO of the Bahrain Tourism and Exhibitions Authority (BTEA), highlighted the importance of this event to the Kingdom in terms of tourism.
"This includes entire ecosystems, tourism, hospitality, airlines, people, organisers, and supporters across the board, to show these countries that Bahrain is a suitable destination for these types of events," he said. Captain Waleed Al Alawi, CEO of Gulf Air, said, "It's something that Bahrain deserves. And of course, we will support the tournament."
The Bahrain Championship will be broadcast to 490 million people across 150 countries and will take place as part of the international swing in the new look 2024 schedule to showcase the diverse range of international players, cultures, countries, and venues.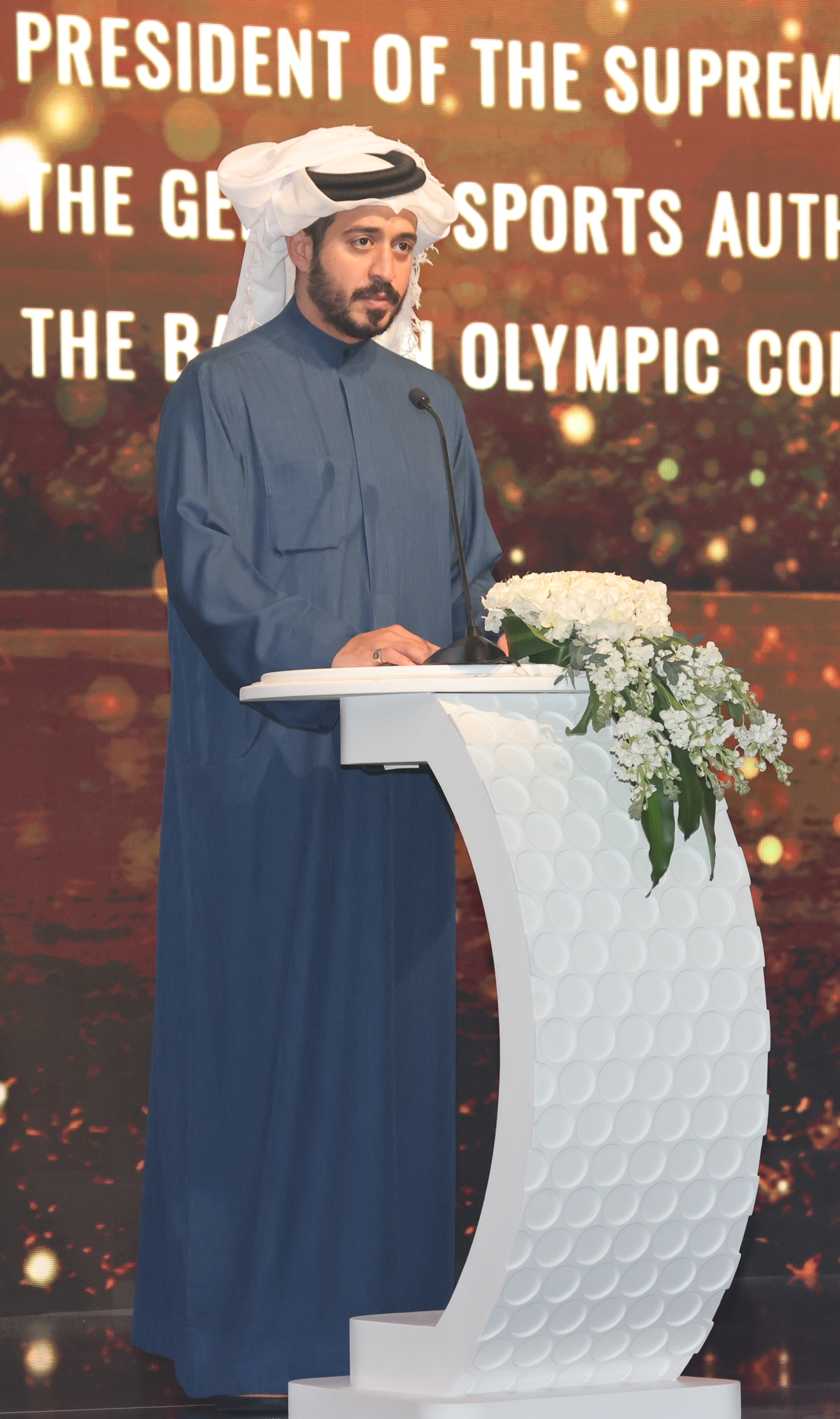 HH Shaikh Khalid bin Hamad Al Khalifa
Industry Minister Abdullah bin Adel Fakhro
Officials, from right, Dr. Nasser Qaedi, Faris Mustafa Al Kooheji, Abdullah bin Adel Fakhro, Keith Pelley,and Captain Waleed Al Alawi at the press conference