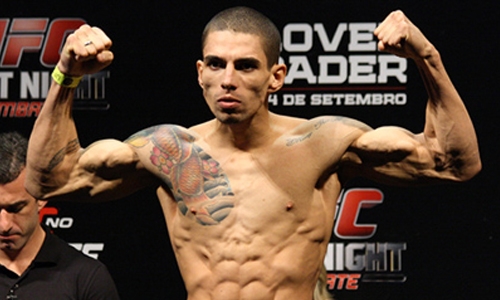 In an implementation of HH Shaikh Khalid bin Hamad Al Khalifa, First Deputy President of the Supreme Council for Youth and Sports and President of Bahrain Olympic Committee BRAVE 24 will be held on July 25, 2019, in Copper Box Arena, London. The event comes as part of BRAVE's calendar for the year 2019 which was approved by HH Shaikh Khalid bin Hamad Al Khalifa in an effort to spread the MMA sport around the world.
Chaired by Mr Mohammed Shahid, the High Organising Committee of the event has begun preparations by sketching a promotional plan for BRAVE 24. "We are following HH Shaikh Khalid's directives and instructions as we are eager to extend the reach of this sport and strengthen its worldwide presence," he said.
It's worth citing that it's the second time for BRAVE to take place in UK which played host to the 13th edition of the competition. BRAVE 24 will feature Bahraini professional fighter Hussain Ayyad who will face Mitchell Johnson, while the event will be headlined by a Featherweight world title fight that will see Bubba Jenkins (c) taking on Lucas Martins.
Jenkins made waves in his debut, dethroning former champion Elias Boudegzdame with a dominant decision victory in Abu Dhabi, and is excited to continue to help BRAVE expand its message throughout the world, with yet another country added to his passport in England. "I'm a Bad Man" has been vocal with his wishes to help MMA take over globally and is a perfect fit with HH Shaikh Khalid bin Hamad Al Khalifa's vision of uniting the world through mixed martial arts.