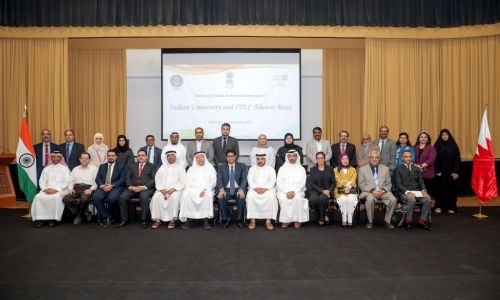 Indian Embassy in Bahrain holds Indian University and ITEC Alumni Meet
TDT | Manama
The Daily Tribune – www.newsofbahrain.com
Embassy of India, Bahrain organised the 2nd edition of Indian University and Indian Technical and Economic Cooperation (ITEC) Alumni Meet on Thursday.
The event was attended by high level Bahraini dignitaries including Abdulnabi Alshoala, former Minister of Labour & Social Affairs, Kingdom of Bahrain and founder of Bahrain India Society, Dr. Mariam Al-Dhaen, Member of Parliament, Dr. Abdulhassan Al Dairi, Chairman, Bahrain Small & Medium Enterprises (SMEs) Society, Shaikh Ahmed bin Isa Al Khalifa, Director of Human Resource, Urban Planning and Development Authority, Aqeel AbuHussain, Assistant Undersecretary for Labour Relations and number of alumni who have studied in Indian Universities or attended short term capacity building ITEC Courses in India.
The event also promoted Study in India, which is a flagship project introduced by the Ministry of Education, Government of India to endorse India as a prime higher education hub for International and NRI students.
Speaking on the occasion, Abdulnabi AlShoala and Dr. Abdulhassan Al Dairi, distinguished alumni of Indian Universities highlighted deep historic connections between India and Bahrain in the filed of education and natural inclination of Bahrainis towards choosing India as an educational destination.
In his remarks, Ambassador Vinod K. Jacob highlighted advantages of Studying in India and ITEC Courses for capacity building for Bahrainis.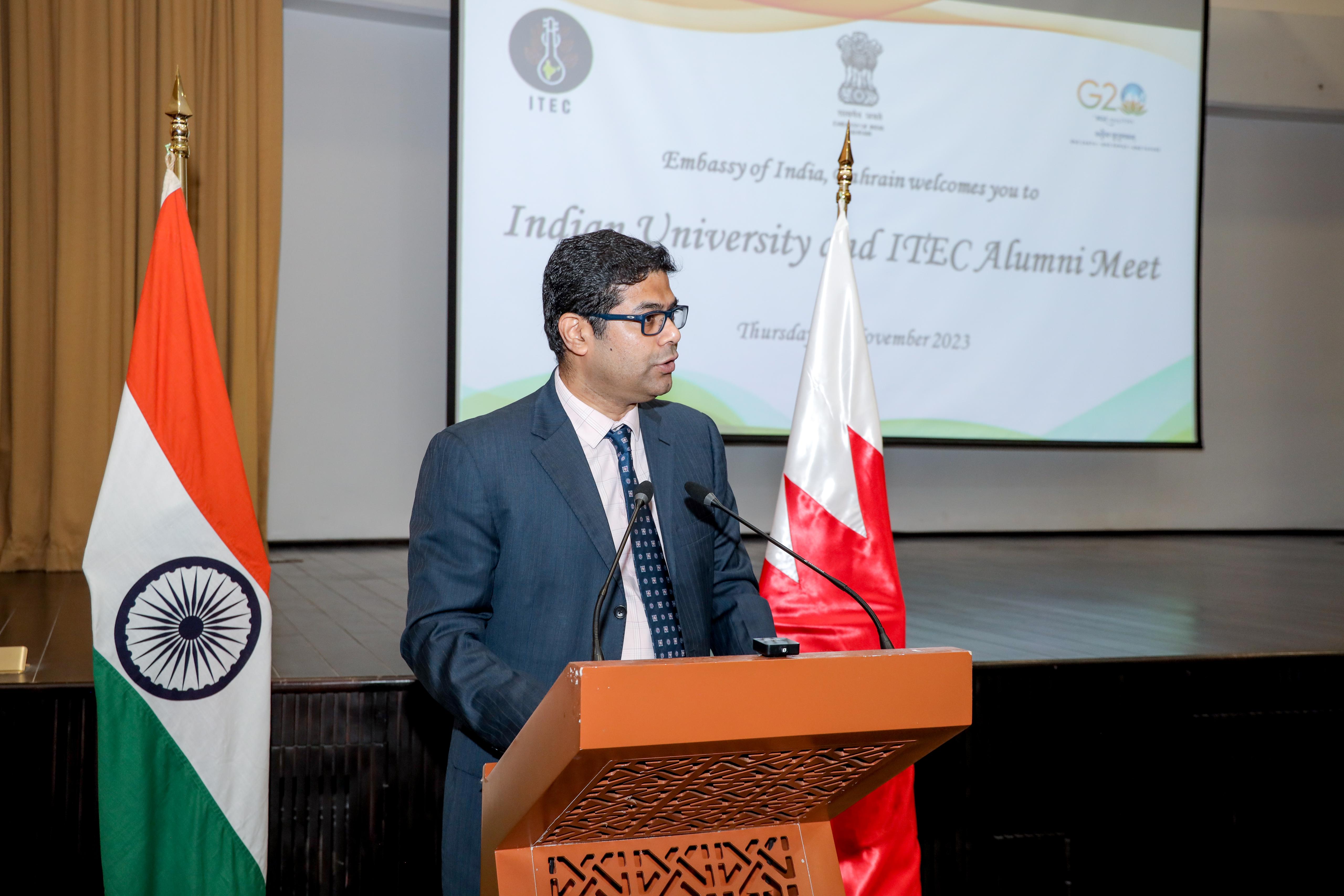 In November, two education fairs are being organised in Bahrain to promote Study in India initiative- the first one by Ties Global in partnership with Unigrad, Bahrain was inaugurated by Ambassador Vinod K Jacob on 16th November.
ITEC Alumni Khaled Al Anzi, Specialist, Bahrain Institute of Public Administration and Ali Abdulla, Senior Civil Engineer, Ministry of works shared their experiences of visiting India under ITEC Programme. ITEC is a leading capacity building platform of the Ministry of External Affairs, Government of India.
Instituted in 1964, ITEC is one of the oldest institutionalised arrangements for international capacity building having trained more than 2,00,000 officials from 160+ countries in both the civilian and in the defence sector.
ITEC has been offering more than 2500 courses with more than 12,000 scholarships every year.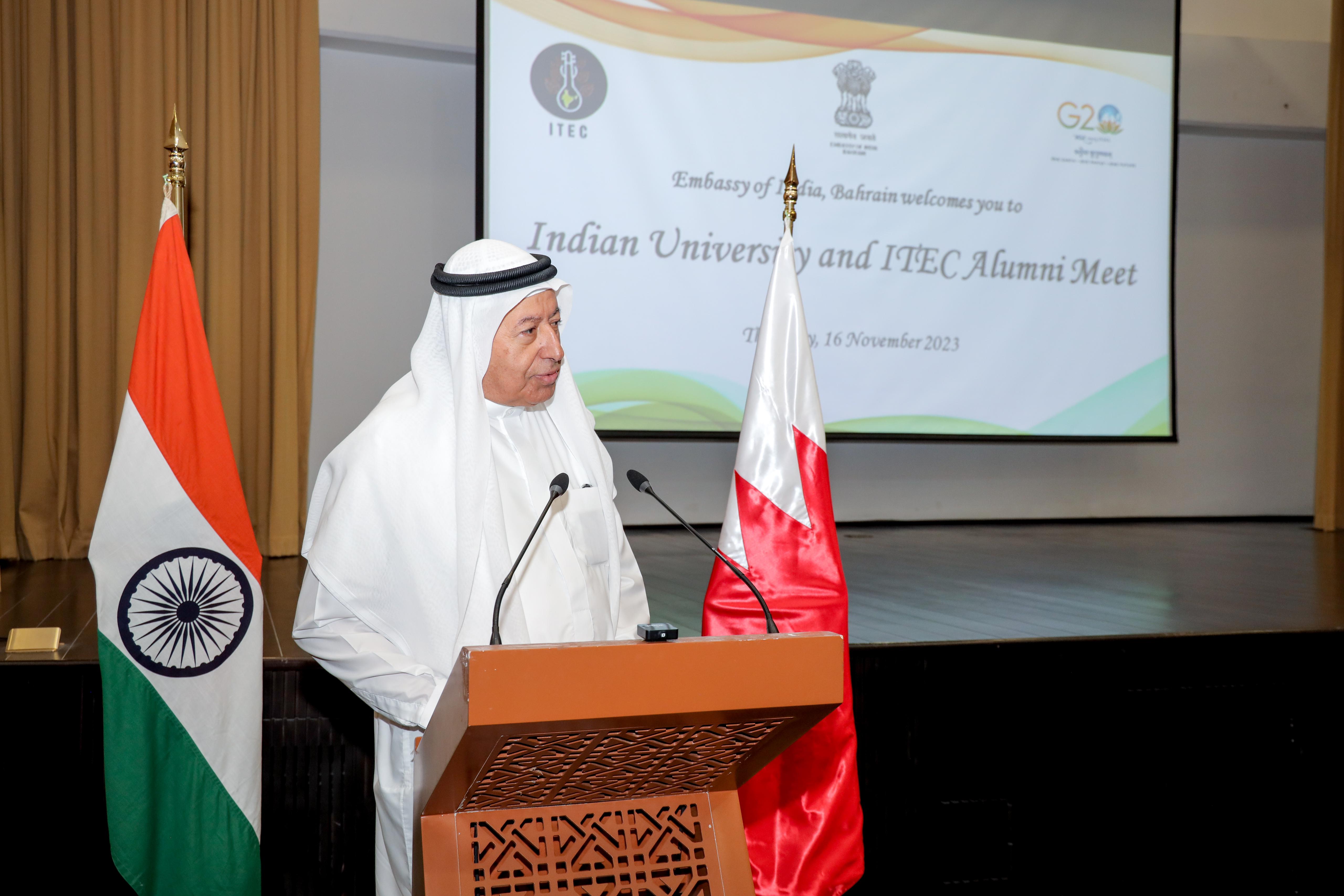 A number of Bahrainis have availed short term capacity building programmes under ITEC. During the event, the touristic attractions, culinary specialities and exquisite products of Union Territory of Jammu Kashmir were highlighted.
Embassy of India, Bahrain has started an initiative of promoting one state/ Union Territory of India every month.
While in October, Rajasthan was promoted, focus state/ UT during this month is Jammu and Kashmir.
Jammu & Kashmir has witnessed significant surge in tourism as more than 16.2 million tourists visited the Union Territory in 2022, highest ever since 1947.
A business delegation led by Abdul Hasan Al Dairi, Chairman, Bahrain SME Society visited Kashmir last year and signed an MoU with Kashmir Chamber of Commerce & Industry to promote trade.