Reboot01: A New Era for Coding Education in Bahrain
TDT | Manama
The Daily Tribune – www.newsofbahrain.com
Reboot Coding Institute (Reboot01) stands as a beacon in Bahrain's growing educational horizon.
As Bahrain's first on-campus coding institute and a proud member of the 01Edu global network of coding schools, Reboot01 has recently celebrated remarkable achievements solidifying its dedication to bolstering Bahraini students and accelerating the nation's digital transformation.
As of now, Reboot01 has brought in 205 candidates in the current 'Selection Pool 3', which is the final selection pool for Cohort 1, those who pass Selection Pool 3 will join the existing first Cohort of 160 students currently enrolled and training to become full-stack developers.
In terms of online applications, Reboot01 received almost 3,150.
This reflects the institute's success, while demonstrating the significant demand for top-tier training and Bahraini talent's eagerness to enter the IT industry.
The institute's objective is not to only recruit and empower individuals, but to help Bahrain become a center for accomplished programmers, drawing both local and international enterprises looking for top talent.
The institute has joined hands with over 10 hiring partners and corporates spanning various industries to offer mentorship and internships to students with notable names such as: Al Salam Bank, Benefit, Flooss, Codebase Technologies Middle East, and much more.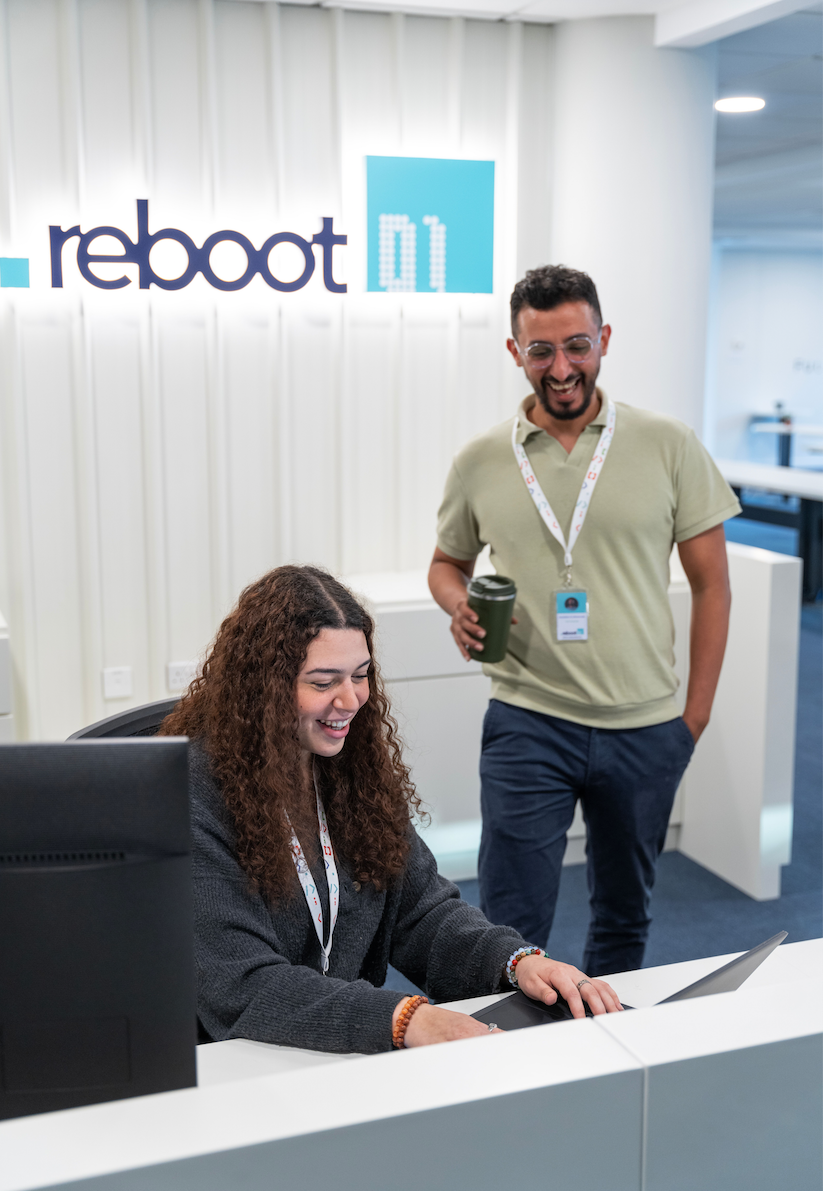 Reboot01 revolutionizes coding education with a departure from traditional lecture-based methods. Leveraging collective intelligence, it emphasizes collaboration and hands-on project-based learning tailored to individual students.
Its standout feature is a gamified system where students earn XP points and compete on leaderboards, promoting dynamic, engaging learning while cultivating adaptable, creative developers.
Reboot01 recently allied with BENEFIT to bolster Bahrain's digital talent, offering students access to the tailored Masaar Internship Program.
Moreover, their partnership with the American University of Bahrain (AUBH) furthers efforts to align with Bahrain's Economic Vision 2030, allowing Reboot01 graduates to transfer credits towards an AUBH Bachelor's Degree in Bahrain's sole U.S. accredited university.
The institute also boasts partnerships with entities like Bahrain FinTech Bay, Binance Academy, Hope Talents, and UniPal for Kingdom-wide initiatives.
They've conducted key events and workshops on Innovation, Ethical Hacking, and market trends. Furthermore, Reboot01 ardently backs Bahraini programs, including the SC Women in Tech Program 2023 and Google Developer Group (GDG Manama).
Reboot01's influence is already resonating across the Kingdom. Through its unwavering commitment to impactful programming education and its pioneering pedagogy, the institute is not merely teaching code but is scripting a new digital narrative for Bahrain's tech ecosystem.