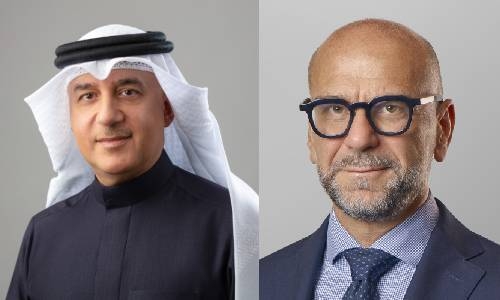 Beyon Money remittance services now on BenefitPay
TDT | Manama
The Daily Tribune – www.newsofbahrain.com
Beyon Money's international remittance service is now available on BenefitPay. The service, Beyon Money said, features one of the best offers in the market for international transfers and gives the opportunity to seize the lowest fees and rates directly from BenefitPay's app.
Beyon Money's international remittance services offer unlimited transfers @ BD1 for a week, to India, Pakistan, Bangladesh, the Philippines, and Egypt. The unlimited-transfer services are also available @ BD5 for a week to the United Kingdom, the United States of America, the European Union (EUR, DKK, SEK), and Switzerland.
These offers are now available to BENEFIT's customers. Beyon Money CEO, Roberto Mancone, said, "This new service will allow consumers to compare and choose the best available offers directly in the marketplace.
We believe in a digital-driven society; we foster the shift from physical to digital remittance, and this is supported through alliances such as with BenefitPay, that will create value for the industry and for the consumers."
BENEFIT CE, Abdulwahed AlJanahi, said, "It is also worth noting that we are currently working on transforming the app to a marketplace, in which many money transfer service providers are available under one umbrella."