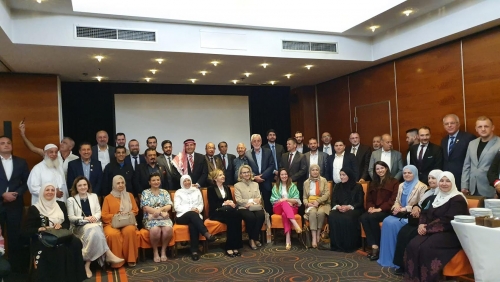 Bahrain- Bosnia and Herzegovina Friendship and Business Society
TDT | Manama
The Daily Tribune – www.newsofbahrain.com

Jawad Al-Hawaj, a businessman and president of the Bahrain Bosnia and Herzegovina Friendship and Business Society, said that there are broad prospects available with business owners in both countries in various fields, including trade, tourism, real estate, and financial and banking services.
Al-Hawaj a formal speaker of Bahrain, added that a high-level trade delegation that included more than twenty Bahraini business owners participated in the Sarajevo International Business Forum 2022 held on May 11 and 12.
The conference, largest international investment event in Southeast Europe, provided valuable opportunity for Bahraini delegation to get a close look at the policies, trends and investment opportunities in Bosnia.
Al-Hawaj expressed interest in arranging a visit of a delegation of business owners and company representatives in the Bosnia for an exploratory visit to Bahrain during the current year.