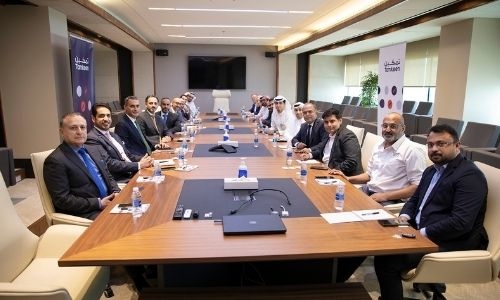 Tamkeen holds meeting with representatives of logistics sector
TDT | Manama
The Daily Tribune – www.newsofbahrain.com
The Labour Fund (Tamkeen) held a meeting with enterprises operating in the logistics sector as part of its strategy to improve the performance of the various economic sectors and enhance their contribution to the national economy. During the meeting, opportunities for growth within the sector were discussed, as well as ways for enterprises to benefit from Tamkeen's support for the objectives of investment, employment, and training of local talent, which in turn, contributes to improving their productivity and sustainability and assists in their expansion and development plans.
These meetings come as part of Tamkeen's ongoing efforts to communicate and interact with representatives from the private sector following the relaunch of the enterprise and human capital development programmes and receiving applications earlier this year.
Tamkeen works to stimulate enterprises that are committed to improving their productivity and scalability, as well as ensure the optimal investment in all sectors especially high potential sectors which have the ability to drive greater economic impact, through creating sustainable, high-quality jobs for Bahrainis.
This comes in alignment with the national priorities and the economic recovery plan which was announced by the Kingdom of Bahrain in November last year. Tamkeen has organised meetings with more than 200 enterprises from different sectors prior to launching its programmes to closely identify their needs considering the rapidly changing market conditions and formulate appropriate solutions in line with Tamkeen's strategic objectives.