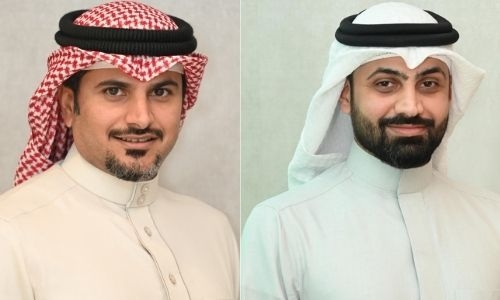 NBB launches "Points by NBB"
TDT | Manama
The Daily Tribune – www.newsofbahrain.com
The National Bank of Bahrain (NBB) has announced the launch of its latest digital solution, 'Points'; a loyalty rewards platform for customers, with special rewards, offers and campaigns as part of a personalised, engaging lifestyle experience. 'Points' is customised to provide users with an automated rewards system.
Using the same login credentials as NBB's Digital Banking channels, NBB customers can download 'Points' through iOS and Android mobile applications giving them quick and easy access to the loyalty programme. The bank has introduced a new redemption mechanism to the market as the platform provides customers with opportunities to participate in regular donations, raffles, redeem their points to air miles and receive instant cashback on their credit or prepaid cards. Customers who utilise the 'Points' platform earn valuable rewards on their financial and non-financial transactions.
Users are entitled to a wide range of redeeming rewards, including, converting their points into instant cashback to their cards, Air Miles, purchasing raffle tickets using their earned points, and making use of various promotional offers with NBB's partners across multiple lifestyle options tailored to the customer's interest.
Subah Al Zayani, Chief Executive Retail Banking at NBB, said: "The platform will also enable our corporate and SME clients to benefit from the solution by promoting their products and offering our customers unique added-value incentives at their convenience, positioning NBB as their preferred partner." "Additionally, 'Points' will allow donations as part of our commitment to ESG, enabling our philanthropist customers to donate to the organisations of their choice," he added.
Omar Al Adhami, Head of Retail Digital Banking at NBB, stated: "'Points' allows us the flexibility of rewarding our customers through various earning activities, such as their credit, prepaid and virtual card usage, updating their profiles, and completing surveys, alongside other rewards based on their financial and non-financial activities, for instance, receiving points on their birthdays and other personalized occasions. Our customers will also be able to participate in year-long raffles and win the grand prize of a car, and many other exciting prizes throughout the year."
"Our business partners can register to Points through the partner's portal, where they can provide NBB customers with different rewards and offers and manage them at their convenience," he added. The launch event will take place between May 19th & May 23rd, at Bahrain City Centre. The bank said it invites Individuals to experience five days of family fun, where they will have the opportunity to play and win a number of exciting prizes.