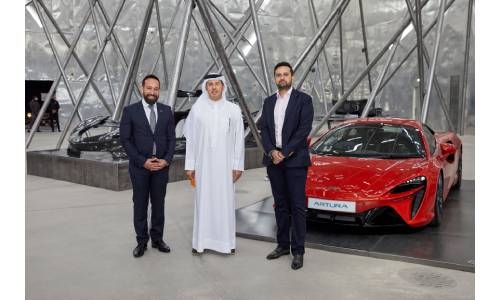 McLaren showcases carbon fibre expertise with "Weaving Innovation" at EXPO 2020 Dubai
TDT | Manama
The Daily Tribune – www.newsofbahrain.com
McLaren Automotive, the British creator of luxury, high-performance supercars, will be joining the Dubai EXPO 2020 with a bespoke "Weaving Innovation" exhibition within the Bahrain country pavilion and paying homage to the country's rich and long-standing weaving heritage.
The display, supported by Bahrain Mumtalakat Holding Company "Mumtalakat", opened on December 12, 2021, and is accessible to visitors until January 30, 2022.
Since the formation of McLaren Racing in 1963, McLaren has been pushing the boundaries in the competitive world of Formula 1 and is famous for introducing the carbon fibre monocoque to the sport with the ground-breaking McLaren MP4/1 in 1981.
Since then, McLaren has not made a race or road car that doesn't benefit from this lightweight yet strong material.
The immersive display takes attendees on a journey that explores different phases of the carbon fibre creation process, from racing through to the present-day McLaren Artura.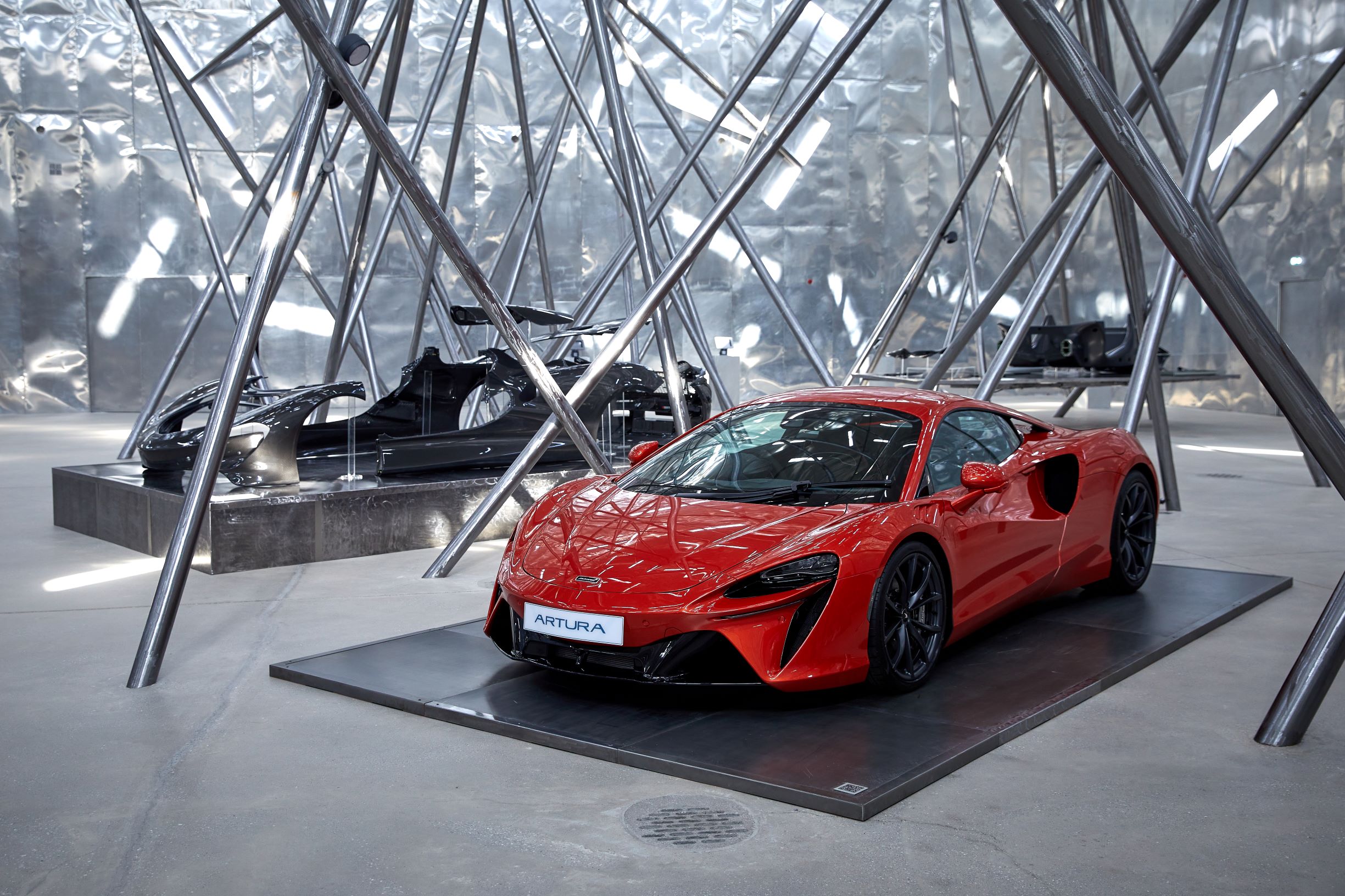 The Artura is the brand's first series-production hybrid supercar and the first to be built on a new carbon fibre structure called the McLaren Carbon Lightweight Architecture (MCLA).
The "Weaving Innovation" exhibition at the Bahrain Pavilion at Dubai EXPO 2020 features several independent platforms, which allows attendees to learn more about this ancient craft, as well as its influence on modern carbon fibre applications that enhance safety and performance of McLaren's supercars.
Visitors also learn how McLaren continues to build on the principles of weaving and is exploring how its focus on saving vehicle weight is not only making its supercars deliver outstanding performance and energy efficiency in the age of electrification but how those insights and technologies could be applied to other areas.
"Our exhibit at the Bahrain Pavilion at EXPO 2020 gives visitors a chance to understand and experience carbon fibre at its limit and learn more about how the strength and beauty of this innovative material come from studying and improving on weaving techniques from the past," said Mohamed Fawzi, Market Director – Middle East & Africa, McLaren Automotive.