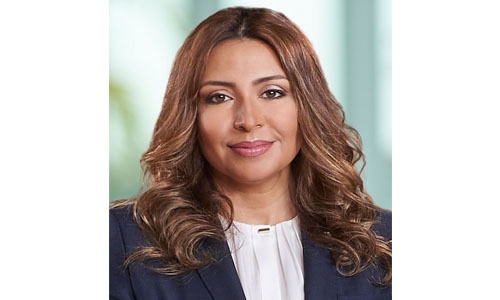 SICO named best in Bahrain
TDT | Manama
The Daily Tribune – www.newsofbahrain.com
SICO, a leading regional asset manager, broker, and investment bank was named the Best Investment Bank in Bahrain at the 2021 Global Finance World's Best Investment Banks awards for the second consecutive year. "Our investment banking division had an extremely successful year, despite challenging market conditions, which saw them take the lead on several important deals including the acquisition of Bahrain Islamic Bank (BISB) by National Bank of Bahrain (NBB), one of Bahrain's largest transactions to date as well as plans to launch a full suite of on-the-ground services in Saudi Arabia through our acquisition of Muscat Capital," said SICO CEO Najla Al-Shirawi.
"This recognition by Global Finance is a great honour that attests to the capabilities of our exceptionally talented team whose hard work and dedication have allowed our clients to continue to regard us as Bahrain's gateway to capital markets."
Despite a volatile year for global equity and debt capital markets, SICO Investment Banking cemented its position as the Bahraini market's preferred partner on landmark transactions.
In January 2020, the division closed its mandate as issue execution adviser, receiving agent, and allotment agent on the acquisition of BISB by NBB, which resulted in the latter acquiring a controlling stake amounting to 78.81% in BISB.
In February 2020, SICO Investment Banking was appointed by Kuwait Finance House (KFH) as Bahrain receiving agent, Bahrain execution adviser and cross-listing adviser in KFH's offer to acquire Ahli United Bank (AUB) KFH obtained permission from the Central Bank of Bahrain (CBB) in April 2020 to postpone the acquisition due to the COVID 19 pandemic.
Additionally, the team's expertise in providing discrete private advisory services remained in high demand during the year. "With widespread expectations of consolidation in multiple sectors and all around the world, investment banks will play a leading role in reshaping the world economy post-pandemic.
In the Middle East and Bahrain, SICO played a key role in Bahrain's recent Merger and acquisition transactions in 2020 and is poised for critical roles in future consolidation across the region" said Joseph D. Giarraputo, publisher and editorial director of Global Finance.