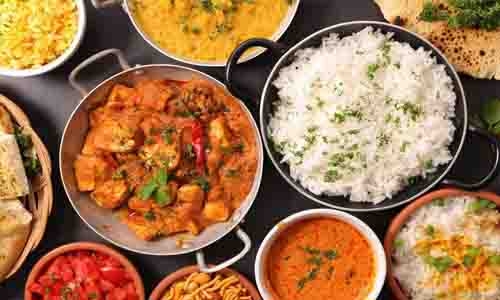 Lulu Hypermarket to host Indian Food Festival in Bahrain
TDT | Manama
The Daily Tribune – www.newsofbahrain.com
Lulu Hypermarket will host colourful and tasty foods of India festival over the weekend, from tomorrow until 29 January, as part of its Indian Republic Day celebrations.
Fourteen popular Indian restaurants are taking part in the festival which will run every evening of the weekend from 6 to 10pm in the open parking space area of the Dana Mall in Sanabis facing the main road.
The carefully curated selection of regional foods will give visitors a taste of the amazing variety of India's culinary heritage.
From spicy South Indian fare featuring famous meat preparations to the ever-popular dosa which are pancakes with different fillings, trendy momos popularised by the Tibetan community in India, robust Punjabi food specialities to favourites from Kerala, street food from Mumbai and delectable desserts from Bengal the festival promises to take diners on a whirlwind tour of India's kitchens with over a dozen outlets in one space.
"We have chosen to create a lovely dining space outdoors where diners can safely enjoy the hot food and tangy tastes and at the same time follow the safety protocols of COVID and maintain hygiene," said a spokesperson for Lulu.
"Indian food is among the most popular in the world and this will be Lulu's tasty tribute to Bahrain's buzzy Indian restaurant scene."
The food festival coincides with some great offers in-store where the hypermarket has showcased a wide range of Indian food items from pickles and grains to ready-to-eat foods and also colourful ethnic Indian fashion items.
"Traditionally, Indian Republic Day is very popular with our shoppers and we are sure that they will enjoy the unique food festival and also the great deals that we have in store for them," said Lulu Group Director Juzer Rupawala.