Batelco Chairman honours Chairman's Award winners
TDT | Manana
The Daily Tribune – www.newsofbahrain.com
Batelco Chairman Shaikh Abdulla bin Khalifa Al Khalifa rewarded the winners of the Batelco Chairman's Award during the annual Town Hall at Batelco's headquarters in Hamala.
The event was broadcast live to Batelco team members, of which 80 per cent continue to work remotely due to COVID-19.
The Chairman's Award is an annual award created to acknowledge and reward Batelco team members who have demonstrated exceptional performance and have accomplished remarkable achievements while practising the company's values.
The 12 finalists were selected from a pool of high performing employees by the top management team monthly throughout 2020.
The three winners who each took home a trophy and cash reward are Hussain Abdulla in the first place, Sana Mayoof in second place and Hussain Barakat in third.
Shaikh Abdulla said, "It has been a long selection process with the involvement of Batelco's top management team and Board members, and the finalists have proven themselves at each stage."
Batelco CEO Mikkel Vinter who was also present gave a presentation to the Batelco team members highlighting Batelco's achievements for 2020 and outlining the strategy for 2021.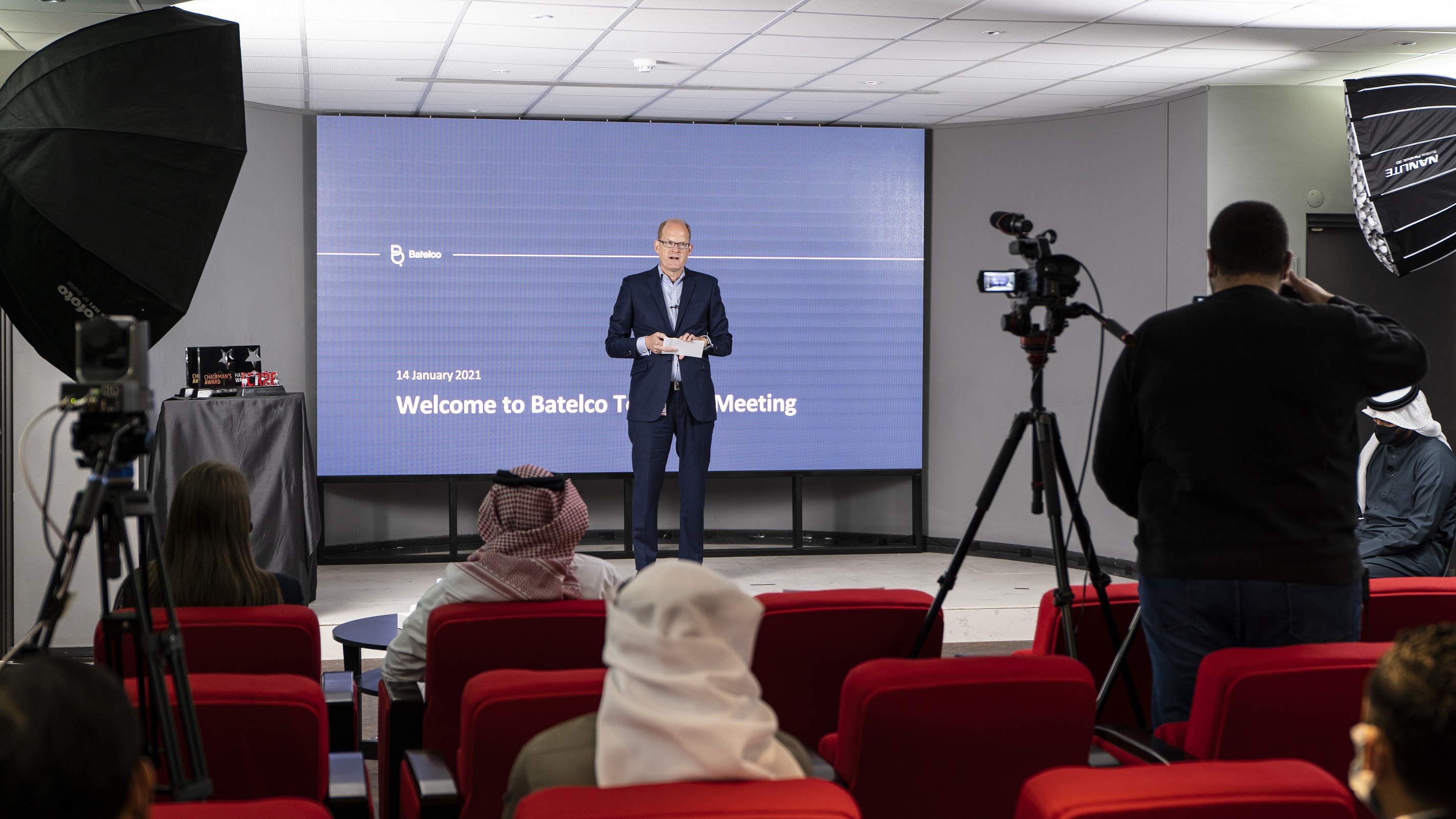 Batelco CEO Mikkel Vinter presents at Virtual Town Hall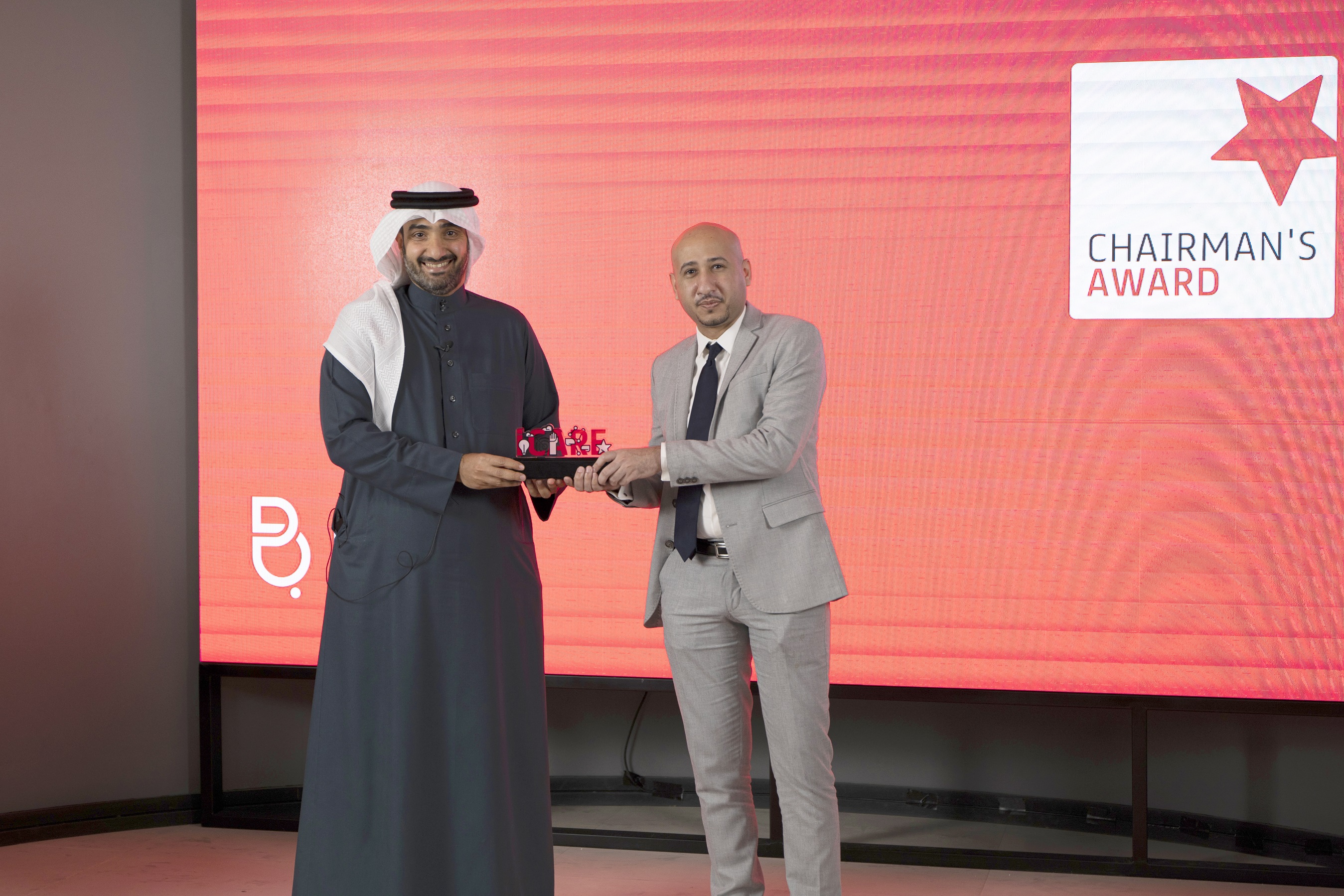 Batelco chairman with one of the Ambassadors for 2020