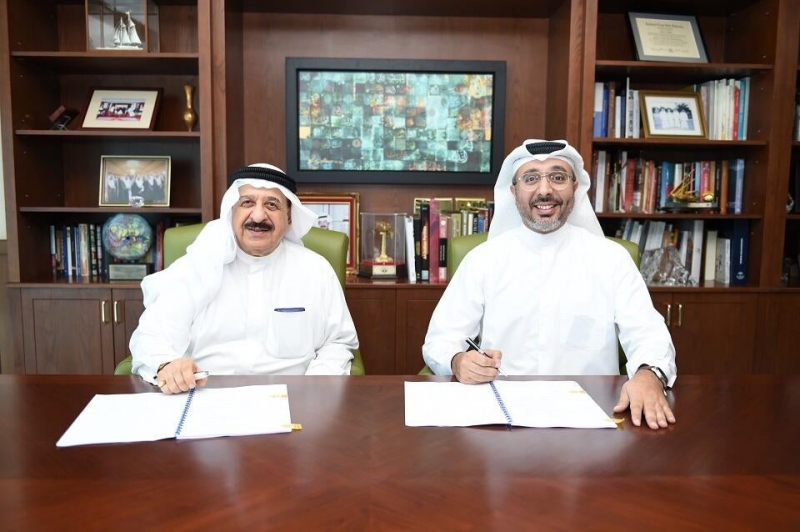 Fawzi Kanoo sponsors new mosque, multi-purpose hall construction in Diyar Al Muharraq
TDT | Manama
Deputy Chairman of Yusuf bin Ahmed Kanoo Group and Chairman of Bahrain Philanthropic Society, Fawzi Ahmed Kanoo, announced sponsoring the construction of a mosque and a multipurpose hall in Diyar Al Muharraq, north of Bahrain, as part of their ongoing philanthropic projects.
Fawzi Kanoo and Ahmed Alammadi, CEO of Diyar Al Muharraq, signed the construction agreement in Kanoo Tower, Diplomatic Area. Construction will begin in two months. Commenting on the initiative, Fawzi Kanoo said: "I come from a family that takes philanthropy seriously.
My father, the late Ahmed Kanoo, as well as my grandfathers, have all been at the forefront of philanthropy in Bahrain and the region, and through them, I've learnt the necessity and importance of giving back to society." On this note, Ahmed Alammadi said: "Building the mosque and multipurpose hall comes in line with our vision of creating close-knit communities, adding significant value to Diyar Al Muharraq, one of the largest and most visionary modern urban developments in the Kingdom of Bahrain."
The mosque will carry Kanoo's spouse name, Khulood Mohamed Abdulla Juma, while the multipurpose hall will carry the name of Fawzi Ahmed Ali Kanoo himself.