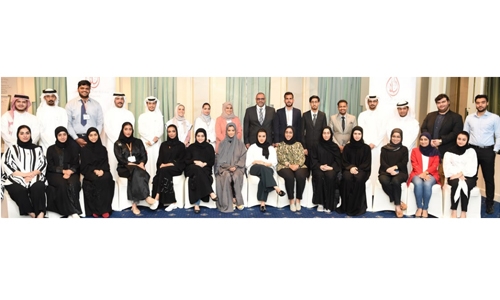 Al Salam Bank holds internship induction ceremony
Al Salam Bank-Bahrain held an induction ceremony at the Sheraton Hotel Bahrain on July 2nd to welcome 26 Bahraini university students to its 13th annual summer internship programme. The students are currently completing their respective majors at the University of Bahrain and other local and international private universities.
Over the next two months, they will undergo comprehensive training within key departments of the bank. Welcoming the interns, Al Salam Bank's Head of Human Resources and Administration, Muna Al Balooshi, said: "Thanks to the practical feedback we received from previous participants, we are able to consistently improve the programme, which now includes an intensive career planning and development session."
The bank has run its summer internship programme since 2007 and has welcomed more than 300 interns to date. This year, the programme includes a one-day workshop with Bahrain Institute of Banking and Finance (BIBF) Center for Leadership & Management lecturer Manal Al Khan. Besides, representatives from KPMG will conduct a technical session. The programme will also include a visit to Bahrain Fintech Bay.