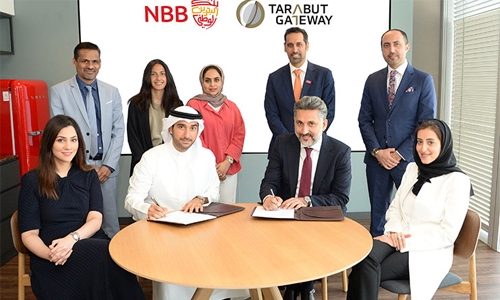 NBB takes the lead with MENA open banking services
National Bank of Bahrain (NBB) and Tarabut Gateway, a new specialist fintech and open banking infrastructure provider, have joined hands to provide open banking services. Open banking enables account holders to share their account information and payment history externally with other banks and with licensed third parties.
This means that account holders can link multiple accounts from different banks together and view all of their financial assets and liabilities from within a single mobile app or online banking service. It also means they will be able to link their accounts to verified, independent apps that offer a broader range of services and functionality.
"Allowing our customers to get a full view of their finances in one place is an important step in making banking more accessible and convenient for our customers and an achievement towards our digital offering," said Yaser Alsharifi – Chief Strategy Officer at the National Bank of Bahrain.
In November 2018, the CBB mandated the adoption of open banking by all banks in the Kingdom by 30th June 2019. "By offering a common platform to all banks in Bahrain, Tarabut enables banks to comply with open banking regulation, deliver payment and information services to customers quickly and efficiently, and provide secure and frictionless access to banks for third-party providers," said Abdulla Almoayed – CEO, Tarabut Gateway