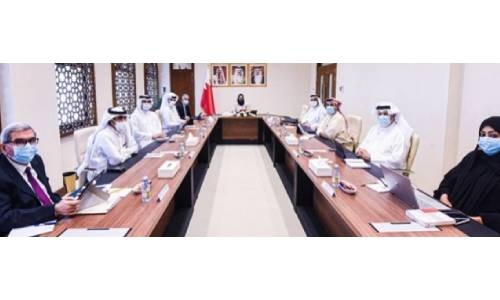 HM King's directives for parliament action
TDT | Manama
The Daily Tribune – www.newsofbahrain.com
The lofty visions and sound directives of His Majesty King Hamad bin Isa Al Khalifa are guiding parliamentary action.
Speaker Fawzia bint Abdullah Zainal said that they constitute a roadmap to achieve national goals and aspirations and consolidate the gains that enhance the steady progress of the sustainable development process.
The Council of Representatives is committed to supporting the development of the nation through efficient and fruitful cooperation with the government, headed by His Royal Highness Prince Salman bin Hamad Al Khalifa, the Crown Prince and Prime Minister, especially as HRH fully supports close cooperation between the executive and legislative branches, she added. Speaker Zainal said that such conditions motivate string action to build on the remarkable achievements of the past sessions, upgrading the national course of action, enriching the process of achievement in the new session, and working towards accomplishing further economic and civilised growth for Bahrain.
Chairing the Council of Representatives Bureau, Zainal stressed that the higher interest of the nation will always remain the highest objective in parliamentary action.
The meeting reviewed ministers' responses to parliamentary questions, reports of parliamentary committees regarding projects by law, and proposals.
The meeting agreed to put the topics on the agenda of the next parliamentary sessions.