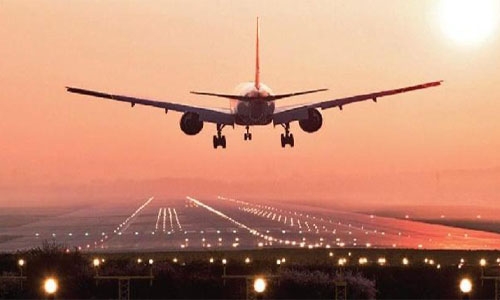 10-day quarantine for Bahrain-UK travellers
TDT | Manama
The Daily Tribune – www.newsofbahrain.com
Anyone flying into the United Kingdom, including from Bahrain, will have to remain in quarantine for up to 10 days, tweeted Bahrain embassy to the UK.
Britain is closing down all its travel corridors from Monday to "protect against the risk of as yet unidentified new strains" of Covid.
Travel corridors allowed people from countries with low numbers of Covid cases to come to the UK without having to quarantine on arrival.
As per the new guidelines, Bahrainis will have to show proof of a negative COVID (PCR) test before setting off.
The test may be taken up to 72 hours before the journey begins.
The UK had made clear that it will accept any test with at least 97% specificity and 80% sensitivity. Those failing to comply will face a fine of a 500 pounds (around BD256), with border force officials carrying out spot checks.
However, BBC in a statement said, children under 11 are exempted from checking.
Bahraini embassy requires all travellers to fill out a "passenger locator form" through a dedicated website of the British government. "Filling out the form is mandatory for all visitors and residents of the United Kingdom," the embassy tweeted. Reportedly all travellers are required to provide their contact details and their UK address.
However, people arriving in England can reduce their quarantine period by paying for a private Covid test. The tests are to be booked before the journey and allowed to take only after five full days of self-isolation.
Tests cost between £65 and £120, and results are normally received within 24 to 48 hours. To check the list, use this link: https://bit.ly/3oQkJXm.
British Prime Minister, Boris Johnson, has said the new rules would be in place until at least 15 February 2021.