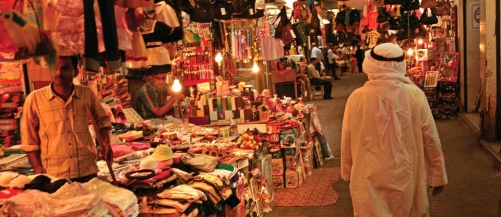 Filming of new terminal building, signage for Manama market
TDT | Manama
Bahrain tender board Thursday opened bids from 64 private sector companies who were vying for over ten different contracts in the public sector. Tender board data shows Bahrain Airport Company's contract for "filming and video production for new terminal building" was the star of the day with 17 takers queuing up.
Bids varied between BHD 59,325.000 and BHD 1,047,375.000. Motivate Events & Media emerged as the lowest bidder, and Seven Brands Bahrain the highest. The board on the same day also opened two more tenders from Bahrain Airport Company. One of them was for providing Stationery Supplies and another for acquiring Third Party Logistics (3PL) Services.
Tender for stationery supplies attracted five bidders, whose bids ranged between BHD 8,348.500 and BHD 71,980.430. However, the website said both the lowest and highest bids are suspended, with Maskati Bros & Co. who quoted BHD 11,692.800 emerging as the lowest bidder. The contract for BAC's 3PL services saw four companies bidding.
Al Buhamood Real Estate Centre who quoted BHD 515.000 emerged as the lowest bidder. The highest bid of BHD 411,124.600 was from Aramex Bahrain. Zimmah Primary substation boundary wall Electricity and Water Authority's contract for constructing a boundary wall at Zimmah Primary substation at Arad also saw several takers.
Some 13 companies competed for the contract which received bids between BHD 86,013.630 and BHD 153,032.730. Saraya Contractors Co and Sayed Kadhem Al Durazi & Sons placed bids which are identical and were also the lowest. The authority opened two more tenders of EWA placed by their Central stores' Directorate.
One was for constructing a substation and kiosk for which Universal Elecro-engineering's quote of BHD 478,704.000 emerged as the lowest quote. The second for module and communication received a single bid from Ph trading for BD94,080.000.
Bapco Nine players competed to win a contract to supply Furnace tube for platfomer and seamless tubes for Sour water stripper for Bahrain Petroleum Company's (Bapco). Yusuf Bin Ahmed Kanoo placed the lowest quote of BHD 14,181.400 and Power Tech Development quoting BHD 34,555.000 was the highest bidder.
The board also opened one more contract from Bapco for meter proving and tank calibration services for which three companies competed. Green Innova Trading with BHD 151,313.000 emerged as the lowest bidder. Signage of 49 stores in Manama market Tender for supplying and installing signage of 49 stores in Manama market by Bahrain Tourism and Exhibition Authority attracted eight companies.
FY Advertising and Publicity emerged as the lowest bidder quoting an amount of BHD 11,400.000, while Design Creative turned out as the highest bidder (BHD 55,534.500). The move also follows an 18 November tender for providing signages for 275 stores in Manama market, to unify storefronts.