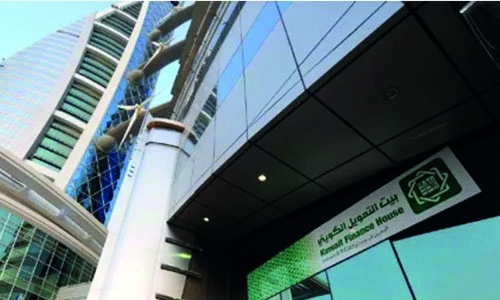 KFH-Bahrain launches new VISA 'SmartPay' credit card
Manama : Kuwait Finance House - Bahrain (KFH-Bahrain) has announced the launch of its new VISA credit card 'SmartPay'. This new product reiterates the Bank's commitment to continuously providing flexible financing solutions that address specific needs and provide enhanced benefits for its clients.
'SmartPay' provides card holders with the option of scheduling their payments across 36 months depending on the monthly instalment plan they choose.
On this occasion, the Executive Manager and Head of Retail Banking Group at KFH-Bahrain, Khalid Rafea said, "'SmartPay' provides ideal banking solutions through its many features including comfortable instalments. In today's challenging market the client demands for easier, more reliable and transparent services are increasing rapidly. The 'SmartPay' product is one way for KFH-Bahrain to try to meet these demands and add a holistic convenience to our cardholders by offering them a reliable way to manage their credit card payments," he added.
'SmatPay' is a Sharia'a compliant product and grants extended warranty and purchase protection. It also provides exclusive services in more than 25 Airport Lounges, free supplementary cards provided upon client request as well as free travel insurance and cash withdraw service.
KFH Credit Cards provide its holders free air miles with their preferred air lines company. In addition, KFHB Credit Card holders who invest in "Libshara" will automatically enrol in Libshara segment draw to get the chance of winning cash
prizes.
For more information regarding KFH-Bahrain banking services, please contact us on 77777777 or visit the nearest branch or visit www.kfh.bh