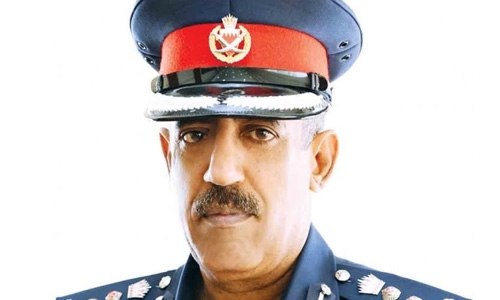 Father hid son and staged kidnap drama
Manama : Police are investigating a father who allegedly staged his own son's kidnap in order to extract money, DT News has learnt.
News had spread across Bahrain of a three-year-old Pakistani boy who was 'kidnapped' from a car in Gufool on Monday afternoon. Well wishers shared the news through social media and the word spread across the kingdom within a couple of hours with people expressing their eagerness to find the boy. He was later 'found' near a coffee shop in Juffair.
However police have now confirmed that his father was behind the whole drama and he had fabricated the story due to 'financial reasons'.

He had cooked up a story of leaving his son unattended in a car at Gufool while he went to pay the bill at a barber shop. When he returned the boy was found to be missing and there was a ranson note on the car demanding BHD5,000 for the child's release.
Later in the evening, the boy's mother told DT News that he was 'found in Juffair'.
"He was found next to a coffee shop in Juffair," she said. "We received a call from a lady who said she found him there. We had posted his photo on social media and it was shared widely. This lady spotted him and called the number from the social media post. We do not know anything else about it, we are just glad that he was found."
"Reports being circulated on social media by an Asian on the abduction of his son in Manama was followed up," tweeted the Interior Ministry. "The child was found and he is safe and in good health. Investigation indicated that the case was a hoax, legal steps are to be taken."

In a later statement the ministry stated, "Capital Governorate Police General Director Colonel Khalid Al Thawadi has initiated the case follow up. The information posted and shared by an Asian man on social media network claiming the abduction of his son in Manama was monitored by the directorate. Investigations resulted in locating the child, who is safe and in good condition. Further investigations revealed that the reports were false and the father admitted that he hid his child due to financial reasons. Legal procedures have been taken."
Caption : Colonel Khalid Al Thawadi