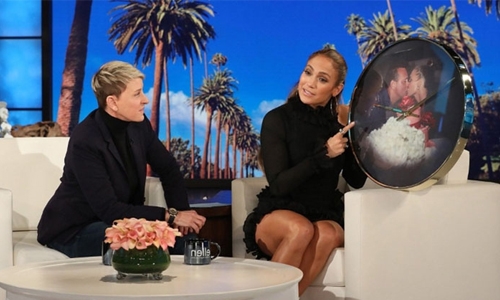 Ellen DeGeneres is taking credit for Jennifer Lopez, Alex Rodriguez's engagement
American comedian and television host Ellen DeGeneres has claimed that she is the one to be thanked for Jennifer Lopez and Alex Rodriguez's engagement. During the episode which aired on Tuesday, the host Ellen DeGeneres made sure to mention that she is the one who gave the push to Alex to get down on one knee.
"Jennifer is ecstatic and so are their families and friends. Very few people knew Alex planned on proposing. It was very much a surprise for Jennifer, it was just how Alex wanted it," an insider told People. JLo tagged DeGeneres on the Instagram post where she announced her engagement further cementing that maybe Ellen really did have a hand in their engagement.