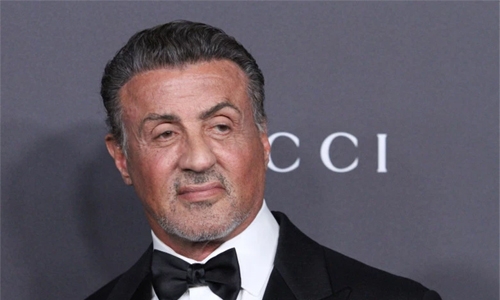 Stallone says hanging up his Rocky gloves
After more than four decades and eight movies, actor Sylvester Stallone says he is finally hanging up his Rocky gloves. In a video he shared on I n s t a g r a m Wednesday, the 72-yearo l d a c t o r said he was r e a d y t o walk away from playing the iconic character, referring to his latest appearance in the recently released "Creed II" as his "last rodeo." "I thought Rocky was over in 2006 and I was very happy with that," he said in the video.
"And then all of a sudden this young man presented himself and the whole story changed," he added, pointing to his "Creed" co-star Michael B. Jordan. "It went on to a new generation, new problems, new adventures." The "Creed" films are a continuation of the Rocky story, following the retired champ as he faces up to middle age and trains a new protege.
Stallone said he couldn't be happier for the way things turned out for the Rocky saga that began in 1976 and which chronicled the life of the heroic underdog boxer. "As I step back, as my story has been told, there is a whole new world that's going to be opening up for the audience, for this generation," he said, adding that it was up to Jordan now to "carry the mantle."