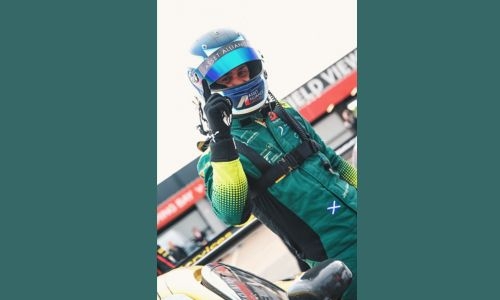 Bahrain's 2 Seas win British GT race
TDT | Manama
The Daily Tribune – www.newsofbahrain.com
Bahraini-British motor racing team 2 Seas Motorsport powered to an impressive victory, along with a podium for third place, in the fourth round of the 2022/2023 Intelligent Money British GT Championship, which took place at Donington Park in the UK.
2 Seas' #4 crew of James Cottingham and Jonny Adam clinched the hard-earned win at the end of a gruelling, twohour event.
Meanwhile, teammates Ian Loggie and Jules Gounon in the team's #1 car, finished not far behind in third to put both of 2 Seas' Mercedes-AMG GT3 challengers onto the podium.
It was the second triumph of the season for Cottingham and Adam, who had previously also won the opening race of the campaign held at Oulton Park.
The result extended 2 Seas' lead on the GT3 Teams Championship standings where they now have a total of 144.5 points with five races to go.
2 Seas enjoy a massive gap over second-placers Century Motorsport who have 68.5 points, while Beechdean Motorsport are third on 64 points.
Cottingham and Adam are also in tied-first place on the GT3 Drivers Championship rankings with 76 points apiece.
Teammates Loggie and Gounon are tied-second with Century's Darren Leung and Dan Harper with 68.5 points each.
Cottingham and Adam are also leaders in the GT3 Pro-Am class standings with 80.5 points, followed by Loggie and Gounon in second on 71.5 points.
Cottingham and Adam took advantage of a mid-race safety car period and some rapid 2 Seas Motorsport pit work to claim their victory yesterday.
Adam was in the car as he took the chequered flag 0.865 seconds ahead of runners-up Race Lab, with 74 laps completed. Loggie and Gounon were classified third 4.182s back.
There were a total of 34 cars competing in the race, with 2 Seas leading the GT3 participants. 2 Seas have now won three of the four races held so far in the British GT season.
The opening victory for Cottingham and Adam at Oulton Park was followed by Loggie and Gounon winning the weekend's second race at the same venue.
They then claimed the team's third win yesterday, after finishing seventh and 11th overall in round three in Silverstone.
The 2023 British GT campaign features nine rounds. Following this weekend's action, the next meetings will take place at Snetterton on June 17 and 18, Autodromo do Algarve in Portugal on July 22 and 23, Brands Hatch on September 9 and 10, and then at Donington Park again for the season-finale on October 21 and 22.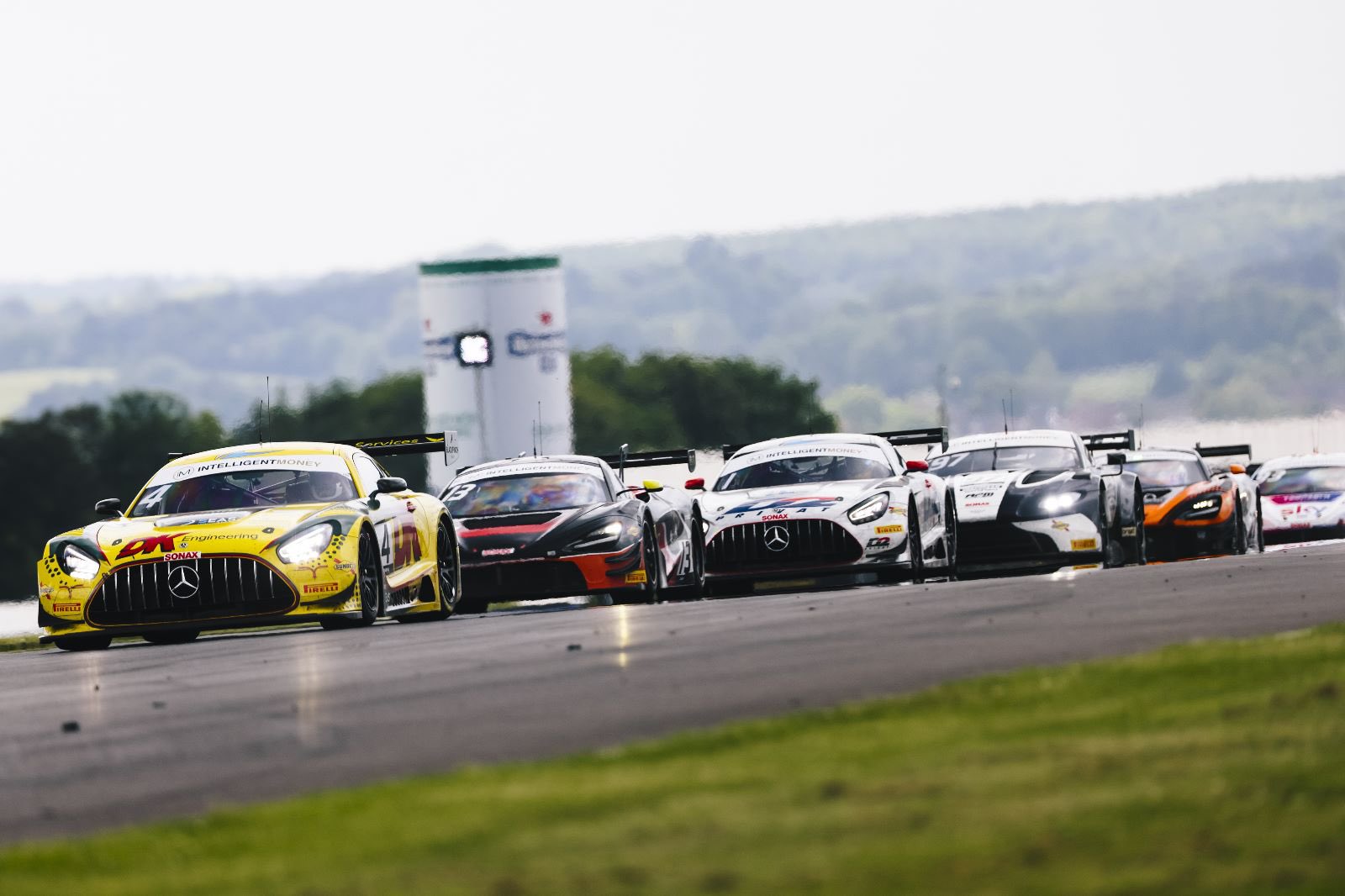 2 Seas lead the pack with their #4 car in yesterday's race