Bahrain eye historic Asian Games
TDT | Manama
The Daily Tribune – www.newsofbahrain.com
Bahrain is set to compete in up to 18 sports at the Hangzhou Asian Games in China later this year, and the Kingdom's national athletes are hoping for a record-breaking performance at the quadrennial multi-sport event.
Details of Bahrain's participation were announced yesterday by the Bahrain Olympic Committee (BOC) in a Press conference held at Wyndham Grand Manama in Bahrain Bay.
The Hangzhou Asian Games are scheduled to take place from September 23 to October 8, featuring the continent's top sportsmen and women participating in 482 events across 40 sports.
BOC vice-president His Highness Shaikh Isa bin Ali bin Khalifa Al Khalifa revealed that the Kingdom's athletes will be competing in 13 confirmed sports, including athletics, handball, boxing, judo, weightlifting, wrestling, jiu-jitsu, rowing, shooting, cycling, table tennis, taekwondo and sailing.
The BOC is presently awaiting confirmation of Bahrain's participation in five other sports, namely basketball, football, volleyball, E-sports and cricket.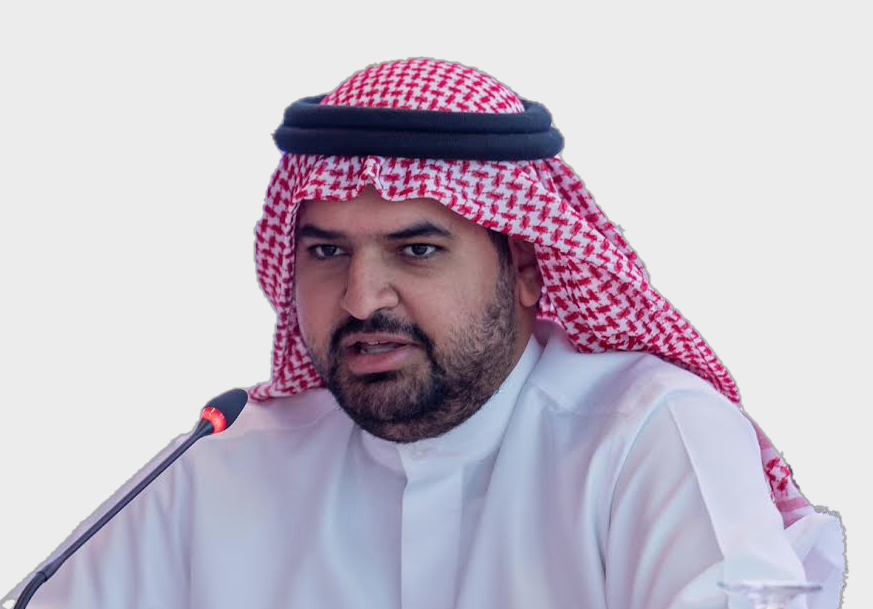 "This is a tremendous occasion for us," HH Shaikh Isa told TDT.
"As Team Bahrain, we are going to go to Hangzhou to compete, under the directives of our president His Highness Shaikh Khalid bin Hamad Al Khalifa. "We have certain games that we target—such as athletics, judo, weightlifting—that we feel we can get a great achievement for Bahrain.
"Team Bahrain always aspires to achieve the best outcome, and we have a proper plan and a proper strategy to achieve this goal.
We are going there to participate and to make sure Bahrain's presence there is a success."
Also in attendance at yesterday's event were BOC secretary general Faris Al Kooheji, BOC technical director Lounes Madene, Olympic Council of Asia (OCA) director general Dr Husain Al Musallam, Hangzhou Asian Games supervision and audit department deputy director Xie Ning, and OCA project and operations manager Wissam Trkmani.
Several other officials from the Hangzhou Asian Games, the OCA and Bahrain's sporting community were also on hand, as was Bahrain's Chef de Mission to Hangzhou, Ahmed Abdulghaffar.
Al Kooheji broke down the 13 confirmed sports into two levels, based on Bahrain's potential for winning a medal in that sport.
Those with a high potential of appearing on the podium are athletics, handball, boxing, judo, weightlifting, wrestling and jiu-jitsu; while the sports with a medium or low potential are rowing, shoot- ing, cycling, table ten- n i s , taek - wond o and sailing.
Bahrain is hopeful for a record-breaking campaign in China and for exceeding their medal tallies from the last two editions of the Asian Games, in which the Kingdom was ranked 12th overall from around 40 nations on the final medal tally.
The nationals brought home 19 medals from the 2014 event in Incheon, South Korea, including nine gold, six silver and four bronze; before coming away with 24 medals in 2018 in Jakarta and Palembang in Indonesia, including 10 gold, eight silver and six bronze medals.
HH Shaikh Isa expressed confidence in surpassing these totals in Hangzhou and registering even greater achievements for Bahraini sport.
"It is not easy to be 12th in Asia, with over 40 countries competing," HH Shaikh Isa explained.
"To be 12th in the previous editions were great achievements, and it is going to be a challenge as we look to improve on it and to make sure we are in the right way.
"There is a lot of work to be done but of course we are looking at the overall picture and assessing what our needs are and improvements. Lots to be revised but at the same time we feel confident that we can get the best results."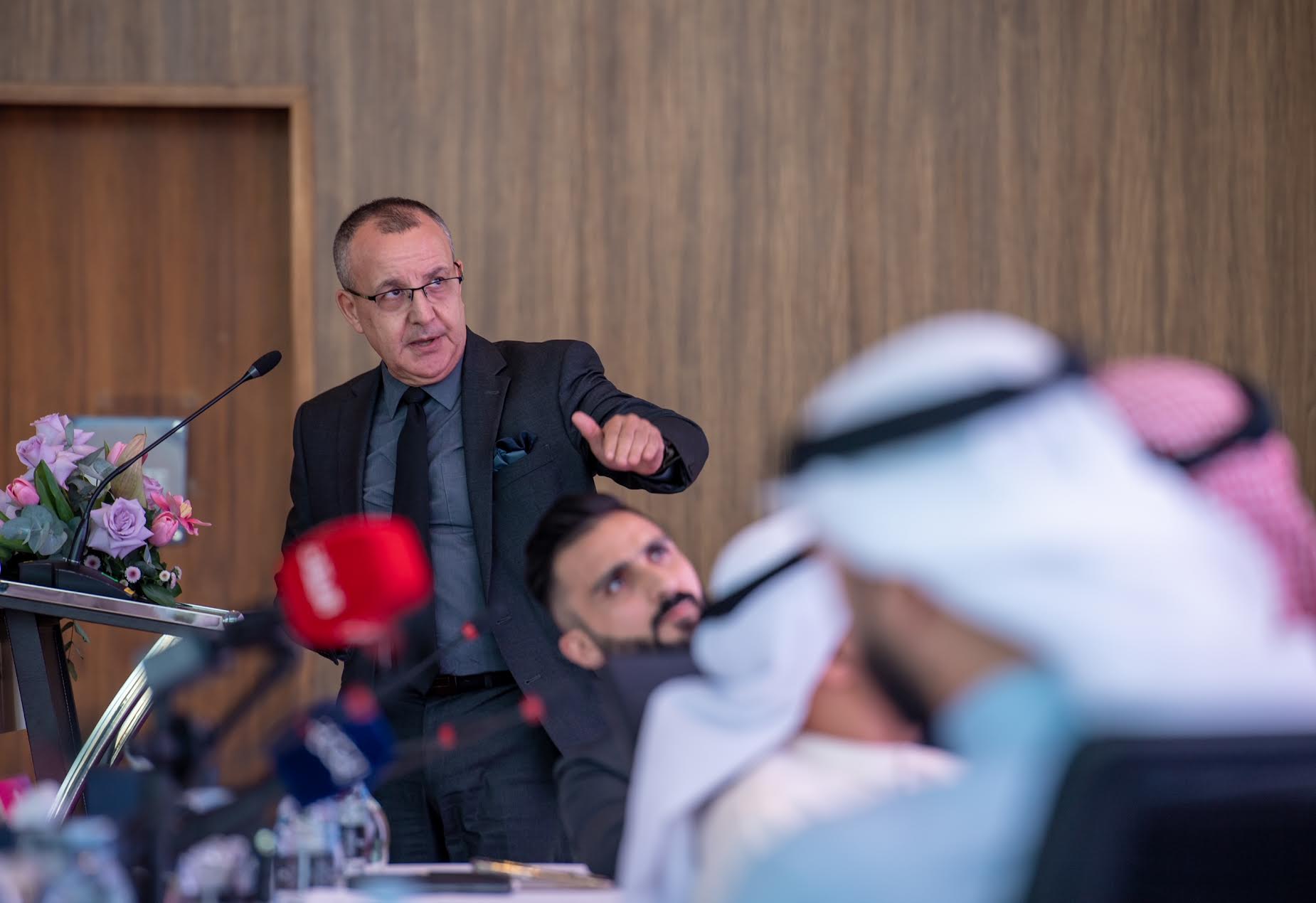 According to officials, it should be known by the end of June if Bahrain will be participating in the five sports awaiting confirmation.
Meanwhile, Dr Al Musallam, from Kuwait, praised Bahrain's recent strides at the highest levels of sport, and added that he expects "the greatest-ever" Asian Games in history.
"Eighty-two medals since Bahrain first participated in the Asian Games in 1974; this has shown the development of sports in this beautiful country," said Dr Al Musallam, who is also the president of World Aquatics, the global governing body for water sports.
"I guarantee that this will be one of the best Asian Games ever in history, and maybe one of the best Games in history," he highlighted.
Dr Al Musallam spoke of a new system that will see the OCA and local organising committee working closely together, making it different from any other games.
He added that, for the first time, the Asian Games' three main villages will be connected to one another.
These include the athletes' village, official village and the technical village.
"This has never happened in the past, and over 30,000 individuals will be interacting with each other in one place," Dr Al Musallam explained.
The Hangzhou Asian Games were originally scheduled to be held in 2022, but was postponed to this year due to concerns related to COVID-19.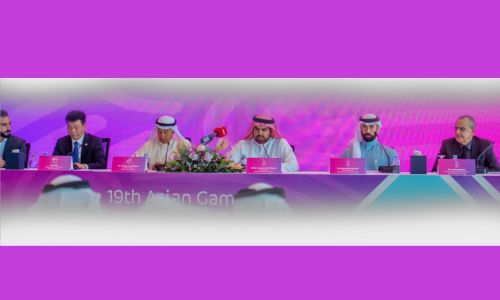 Officials on stage at the Press conference