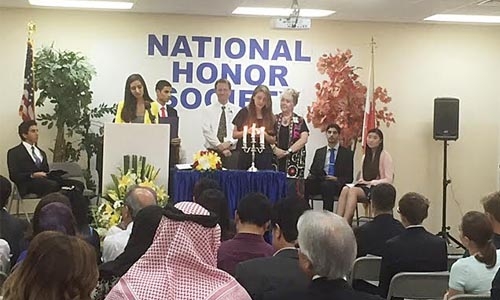 National Honor Society Induction at Bahrain School
Bahrain School inducted 21 new members into the Dilmun Chapter of the National Honor Society. Current NHS President, Lujain Kanoo, welcomed the new inductees and the audience. She congratulated the new members on their achievements and stressed the importance of developing one's character during the traditional candle lighting ceremony.
The students in National Honor Society are selected for membership into this prestigious high school organization on the basis of their outstanding scholarship, leadership, character and service.
The event was attended by parents, students and teachers of Bahrain School.