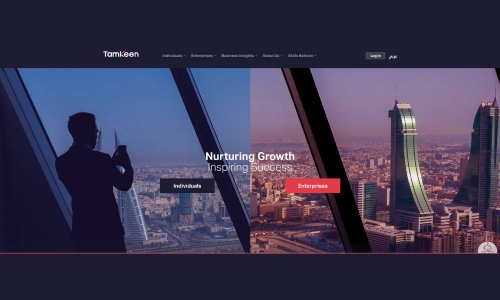 Study on way to enhance Tamkeen's brand value, marketing strategy
TDT | Manama
The Daily Tribune – www.newsofbahrain.com
The Labour Fund Tamkeen aims to conduct a study to assess its brand value and enhance the effectiveness of its marketing campaigns.
According to a request for proposal launched, the Labour Fund said it intends to gain a deeper understanding of market requirements and develop appropriate strategies accordingly through the study.
Tamkeen, which means empowerment in Arabic, said it looks forward to refining its marketing approach and creating more personalised campaigns by collecting insights on its brand health and awareness.
Specifically, the study aims to measure the level of brand recognition and perception in the local market. The RPF said Tamkeen seeks to comprehend its position in terms of branding, offerings, and programme knowledge, as well as brand recognition, recall, top-of-mind awareness, and other relevant aspects as perceived by the target audience.
Furthermore, the study will evaluate Tamkeen's organisational positioning within the ecosystem, focusing on its perceived role and position. Tamkeen considers this study to be unique, as no similar initiatives have been undertaken recently.
Ultimately, the outcomes of the study, Tamkeen said, will enable it to create a tailored marketing strategy for the targeted audience. It is worth noting that Tamkeen received the Best Visual Identity from the Public Sector at the 2022 Global Brands Awards, a prestigious recognition presented by the UK-based Global Brands Awards.
Tamkeen emerged as the winner from a highly competitive pool of organisations that showcased distinctive brand identities. The award recognises Tamkeen's commitment to digital innovation, quality, creativity, and its contribution to fostering a robust economic development system in Bahrain.
How do I participate?
To participate, purchase the tender online through the Bahrain Tender Board's portal at https://e-tendering.tenderboard.gov.bh. Starting Thursday, May 25, 2023, bids should reach the tender board before the closing date of June 26, 2023, with a BD500 bond valid for 180 days.
The tender fee is BD15. Micro, small, and medium enterprises are eligible to obtain 10% preference in the financial evaluation stage when submitting the "SMEs Classification Certificate" during bidding for this tender.