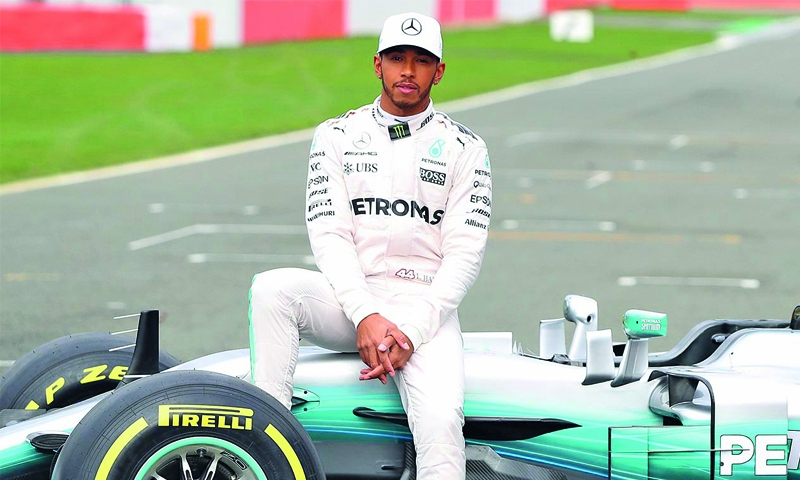 Singapore : Lewis Hamilton insisted yesterday that he had been energised by racking up the air miles while his title rivals were preparing for the toughest race on the calendar in Singapore. The Mercedes driver stretched his lead over Ferrari's Sebastian Vettel to 30 points with his victory at the Italian Grand Prix at Monza two weeks ago. Hamilton then jetted off on a frantic time zone-hopping schedule that took him to fashion shows for his new clothing range in Shanghai and New York before landing in Singapore. The English four-time world champion denied his hectic off-track life was an unwelcome distraction, instead claiming it actually helped him win races.
"I get a lot of energy from these different things that I do," Hamilton told reporters at Singapore's Marina Bay Street Circuit. "I find it stimulating and I think you'll see that my results have shown that for the past several years." By contrast, title rival Vettel said he had enjoyed "a quiet couple of weeks" since Monza, spent entirely on preparing for what he called "the toughest race of the season".
Red Bull's Daniel Ricciardo, runner-up in Singapore in each of the past three races, said all he had done since Italy was hit the gym in "seven layers of clothes" to get acclimatised for the steamy, draining race which normally lasts close to the maximum two hours. Hamilton conceded it had been tricky to fit in his preparation, but said he was fully focused for the grand prix weekend, which begins with Friday's two practice sessions.
"I've got, obviously, other things that I'm doing. And in between trying to fit in the training, for example, in the last week has not been easy," admitted Hamilton. "I've travelled a lot more than I have all year long in these two weeks. There's not a single moment that I'm not thinking about racing, not thinking about the championship, how I want to arrive."