EWA invites application for solar energy systems
TDT | Manama
The Daily Tribune – www.newsofbahrain.com
Individuals and institutions in Bahrain can now submit their requests to the Electricity and Water Authority for installing solar energy systems on their homes and facilities.
Applications should be through the net metering services available on the Benayat platform. Associating EWA in the project is the Information and eGovernment Authority.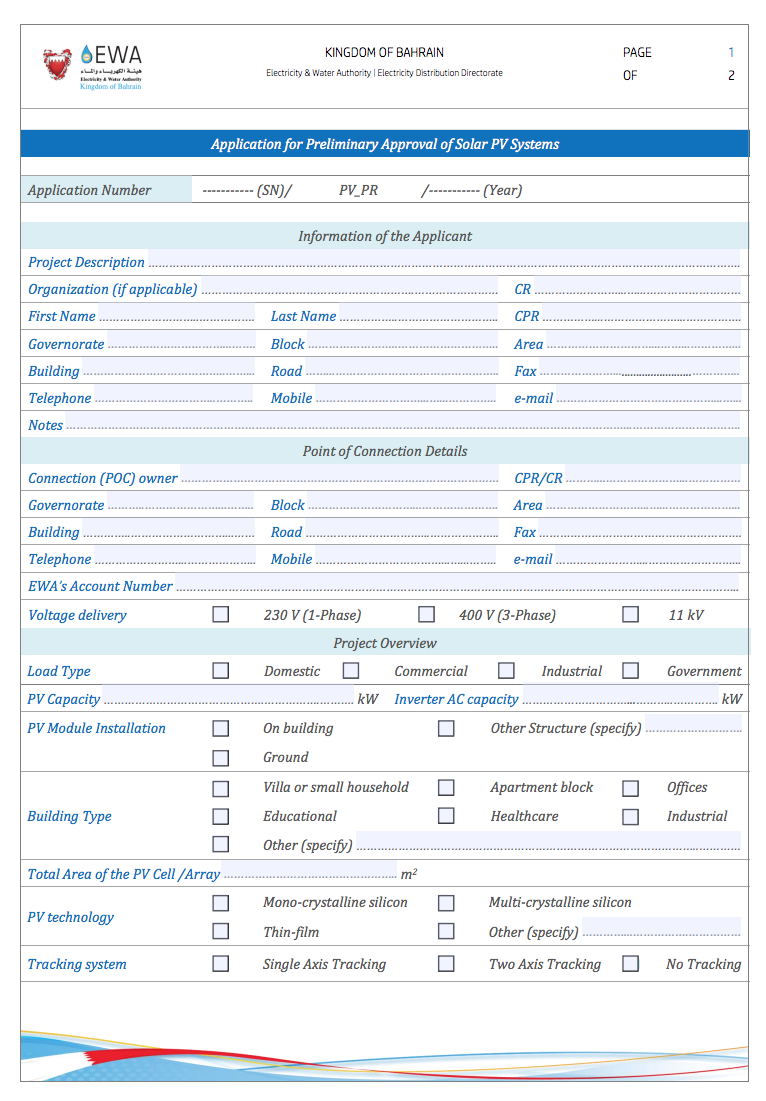 The virtual inauguration of the launch ceremony was in the presence of Wael bin Nasser Al Mubarak, the Minister of Electricity and Water Affairs, Sheikh Nawaf bin Ibrahim Al Khalifa, the CEO of the Electricity and Water Authority, Mohammed Ali Al Qaed, the CEO of the Information and eGovernment Authority and other officials. Under the Net-Metering programme, EWA will install a bi-directional meter to capture both import & export energies. It also injects the surplus energy produced into EWA's distribution network. "The system falls in line with Bahrain's Economic Vision 2030, and the directives of the government headed by His Royal Highness Prince Salman bin Hamad Al Khalifa, the Crown Prince and Prime Minister," said Minister Al Mubarak.
The authority, the minister said, aims to adopt the best practices in the field of net metering services and provide innovative solutions to increase the proportion of renewable energy in the total energy mix to 5% by 2025 and 10% by 2035. Shaikh Nawaf said the authority has, so far, approved 45 contractors in solar energy projects.
The authority has also adopted leading international companies in manufacturing materials used for solar panels, inverters and is also reviewing designs to ensure safety. "Demand for net metering is to grow considerably, especially in light of the digital transformation in this field, thanks to Benayat, which would reduce the time for reviewing applications and speed up communications with contractors and consultants," the CEO said. "Those interested should start by contacting one of the licensed operations in the sector for a licensed engineering office to review the request," he said.
A bi-directional smart meter will be (Tariff Meter) installed by the authority at no cost to the producer. However, a second meter to measure the electricity produced from the renewable energy plant will need to be installed by the approved electrical contractor at extra cost. The list of consultants and electrical contractors accredited to the authority is available at www.ewa.bh. For guidance, call 17515555 or email CustomerCare@ewa.bh