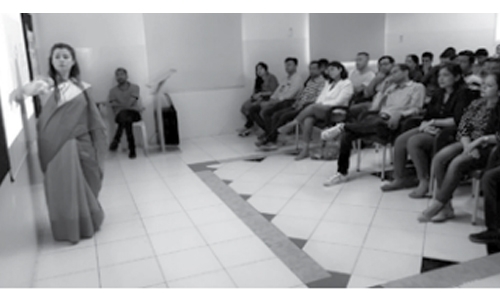 BIS conducts workshop for parents
Annu Khatri, Curriculum Designing Expert for Indian Schools and Delhi Government Schools organised a workshop for parents in Bahrain Indian School(BIS) - BHAVANS. Annu is an NCERT trained resource person and has been associated in training and guiding Kindergarten teachers on how to have productive teaching learning in a classroom while following strategies and techniques catering to different needs of the learners.
She has also written various activity books for kindergarten. The workshop focused on the curriculum for KG II along with activities. Annu shared the parenting tips so as to develop children into better, socially active and disciplined human beings. Kindergarten teachers equally shared various strategies that they use for teaching reading, developing mathematical skills and making them aware about the environmental concepts.
Directors Himanshu Verma, Ritu Verma and Principal Saji Jacob thanked the resource person for the enriching session.