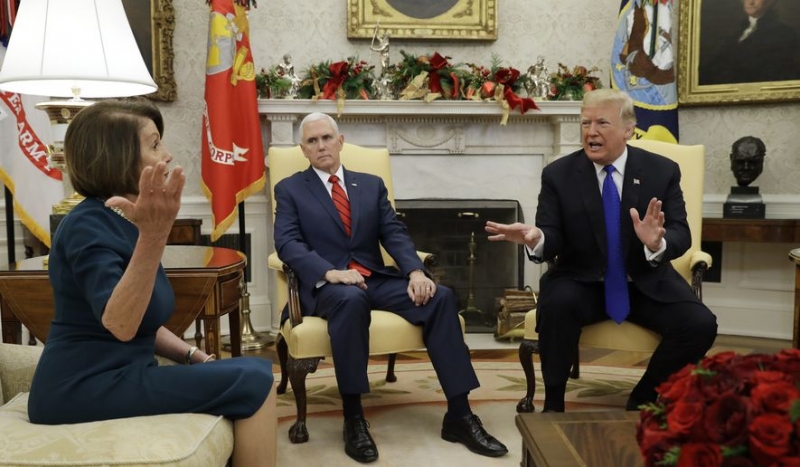 Government shutdown becomes longest in US
The partial US government shutdown entered a record 22nd day yesterday, as President Donald Trump remains steadfast in his demand for $5.7 billion to build a Mexico border wall and Democrats in Congress determined to refuse the funds. The impasse has paralyzed Washington, with the president retaliating by refusing to sign off on budgets for swaths of government departments unrelated to the dispute.
As a result, 800,000 federal employees -- workers as diverse as FBI agents, air traffic controllers and museum staff -- did not receive paychecks Friday. The shutdown became the longest on record at midnight Friday (0500 GMT Saturday), when it overtook the 21-day stretch in 1995-1996, under president Bill Clinton.
Trump on Friday, however, backed off a series of previous threats to end the deadlock by declaring a national emergency and attempting to secure the funds without congressional approval. "I'm not going to do it so fast," he said at a White House meeting. Trump described an emergency declaration as the "easy way out" and said Congress had to step up to the responsibility of approving the $5.7 billion.