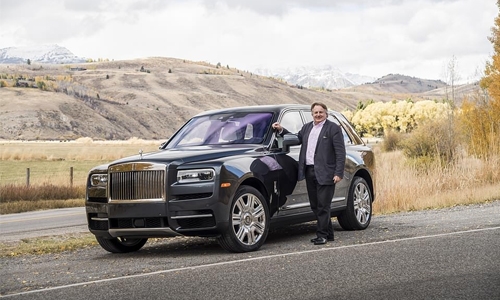 Rolls –Royce Cars celebrates successful 2018 in MEA
Rolls-Royce Motor Cars Middle East and Africa (MEA) said it enjoyed an exceptional 2018 with impressive growth of 32 per cent on the previous year. The Middle East also remains the strongest market for Bespoke Rolls-Royce models around the world. Rolls-Royce Phantom remains the most popular model with customers in the MEA region.
The recently launched Cullinan luxury SUV also proved to be exceptionally popular, with significant customer interest and advance orders. Cullinan scored notable success when it was named "Prestigious Luxury SUV of the Year" at the ArabWheels Car of the Year Awards ceremony held in Dubai in November. Black Badge models were well received, especially among younger customers who are newly discovering the brand.
The outlook for sales in 2019 is positive due in part to the number of existing and expected orders for Cullinan and Phantom models. Collection and Bespoke Rolls-Royce models are also expected to remain in high demand. César Habib, Managing Director, Rolls-Royce Motor Cars Middle East and Africa, said: "We look positively to 2019 with strong demand on all our model families, especially Cullinan and Phantom. We are also planning to expand our Bespoke capabilities during the year."