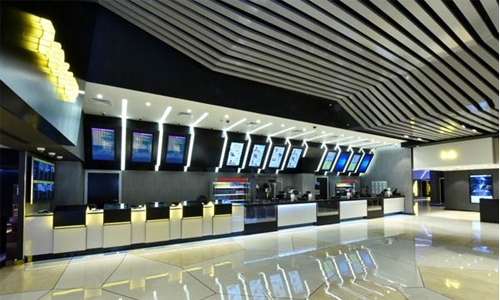 BD2.6 million, 10-screen cineplex opens in Juffair
Bahrain Cinema Company also known as Cineco opened its latest Cineplex at the Oasis Mall, Juffair on 25 October, 2018, substantially increasing the company's total investment in the Kingdom by BD2.6 million. The Cineplex encompasses 10 screens in an area of approximately 3,000 square meters and presents a wide variety of new offerings, including a Kids Cinema, a first in the Kingdom, and an exclusive VIP fine dining opportunity.
Cinema experience is further enhanced with its state-of-theart technology and comprehensive services, exemplified by its Dolby Atmos systems and its 3D technology. 'Cinekids', a kids cinema includes a play area where parents can entrust their children to the care of professional Nannies and do some relaxed shopping.
Besides showing movies suitable for kids of all ages, Cinekids also provides Birthday packages for children through which families can celebrate their birthdays with flair. The all-new, exclusive VIP food outlet, 'Cine Gourmet', serves VIP customers in an outlet in the cinema lobby that is separate from the regular cinema concession counters, which they can then enjoy in the VIP cinema lounge.
Elaborating, Chief Executive Officer of Bahrain Cinema Company, Ahmed Rashed, said: "We are also proud to state that with the opening of the Cineplex in Oasis Mall, Bahrain Cinema Company now owns and operates a total of 57 cinema screens in the Kingdom of Bahrain."