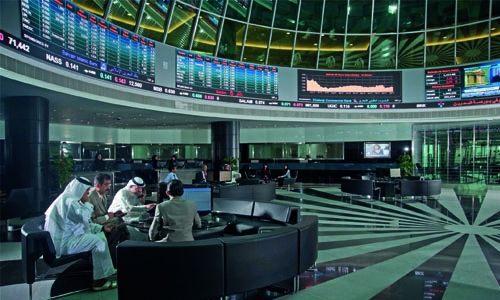 Saudi petchems up, Bahrain's GFH shines
Dubai : Most stock markets in the Gulf posted minor gains yesterday, reflecting last week's positive close in international stocks and on the back of firmer oil prices.
In Saudi Arabia, the benchmark index edged up 0.1 per cent, lifted by gains in the petrochemical sector.
Saudi petrochemical companies such as National Industrialization Company (Tasnee), Saudi Industrial Investment Group and blue-chip Saudi Basic Industries Corporation (SABIC), gained 3.1pc, 3.0pc and 0.8pc respectively.
Outside of Saudi, Bahraini investment firm GFH Financial Group jumped 10.6pc after announcing that it had hired Gulf International Bank to help it in its efforts to cross-list on the Saudi stock market.
The company also said it planned to raise its assets under management to $30 billion, from a current $6.2bn, according to its website. An offer to sell all of the company's real estate portfolio, also announced yesterday, offered further support to the shares.
The Bahraini index rose 1.0pc, benefiting from GFH's gains.
The Dubai index rose 0.8pc, lifted by a 4.6pc gain in contractor Drake & Scull. The shares dropped last week on news that the firm had not got approval to increase its capital through the entry of a new strategic partner.
Abu Dhabi investor Tabarak, the largest shareholder in the Dubai-based contractor, reassured investors, saying in a statement last week that it was committed to maintaining its shareholding position in the company and to support it in securing new banking facilities and construction contracts.
The best performer in Dubai was Gulf General Investment Co (GGICO), which jumped 12.6pc. The conglomerate is in talks with lenders to restructure loans and credit lines after defaulting on a debt repayment last year.
The Abu Dhabi index posted a marginal gain of 0.1pc, boosted by Arkan Building Materials, which jumped 11.7pc after reporting a year-on-year increase in first quarter net profit last week, to 11.7m dirham from 10.6m dirham.