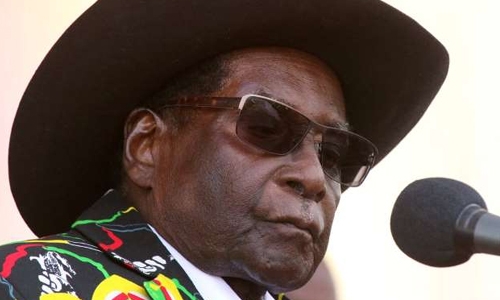 Suitcase full of cash stolen from Mugabe, court hears
Asuitcase containing $150,000 in cash was stolen from ousted Zimbabwean president Robert Mugabe, a court in Harare has heard. The three accused -- which include Constancia Mugabe, 50, a relative of the president -- appeared before Chinhoyi magistrates court on Wednesday, state media reported.
Constancia Mugabe had keys to Mugabe's rural house in Zvimba, outside Harare, allowing the others, who were employed as cleaners, to gain full access to the property when the theft occurred sometime after December 1 last year. "Johanne Mapurisa bought a Toyota Camry... and a house for $20,000 after the incident," state prosecutor Teveraishe Zinyemba said.
"Saymore Nhetekwa also bought a Honda... and livestock which included pigs and cattle for an undisclosed amount." The three accused were bailed and are due back in court on January 24.