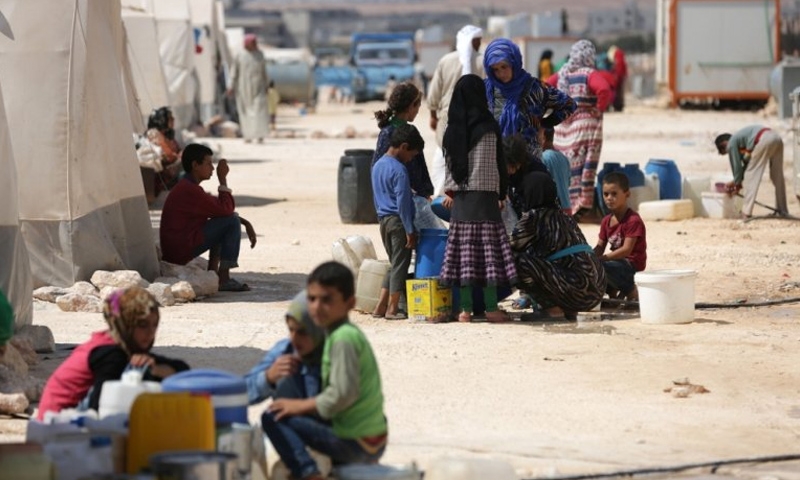 Syria Idlib offensive displaces 30,000 people
Beirut : More than 30,000 people have so far fled their homes in northwest Syria since Syrian government and allied forces resumed air and ground bombardments there last week, the UN agency coordinating relief efforts said yesterday. The UN Office for the Coordination of Humanitarian Affairs (OCHA) said an all-out military assault on the last major stronghold of active opposition to President Bashar Assad could set 800,000 people to flight. The OCHA chief, Mark Lowcock, warned that this risked provoking the worst humanitarian catastrophe of the 21st Century.
Damascus, backed by Russia and Iran, has been preparing a major assault to recover Idlib and adjacent areas of northwest Syria from rebels. Russian and Syrian warplanes resumed their bombing campaign last week and the presidents of Turkey, Iran and Russia on Friday failed to agree on a cease-fire that would forestall the offensive.