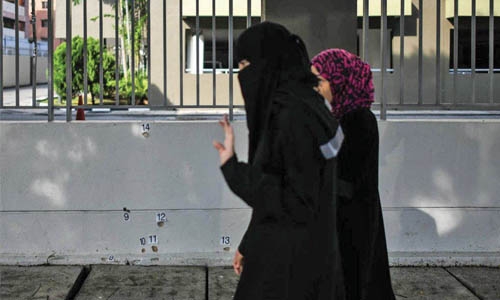 Family accuses Mossad of killing Palestinian in Malaysia
Gombak, Malaysia : An autopsy was being carried out yesterday on the body of a Palestinian professor who was gunned down in what his family claim was an assassination by Israel's Mossad spy agency.
Fadi Mohammad al-Batsh, 35, was killed in a drive-by shooting on Saturday, according to Malaysian authorities.
He was walking from his highrise apartment to dawn prayers at a local mosque in the Kuala Lumpur suburb of Gombak when he was shot by two gunmen riding a motorcycle, officials added.
At the crime scene, police markers indicated 14 bullets had been sprayed at the victim, some of them hitting a wall. An iron grill hit by a bullet was dented.
Malaysian Home Minister Ahmad Zahid Hamidi, was quoted by the state-run Bernama news agency as saying Batsh was "an electrical engineer and an expert at making rockets".
Kuala Lumpur police chief Mazlan Lazim said the investigation was ongoing.