Work to commence on Mall of the World in 2017
Dubai Holding expects to commence work on the mega Mall of the World development in 2017 with all the expected approvals to come by late 2016.

"It is expected that work on the implementation of the project will begin after the completion of obtaining the necessary approvals from government agencies concerned which is expected to be obtained by late 2016," Ahmad bin Byat, Vice-Chairman and Managing Director of Dubai Holding, said on Tuesday.

"Work on infrastructure will take up to two years, during which time we expect to move to Dubai Police Academy to Academic City."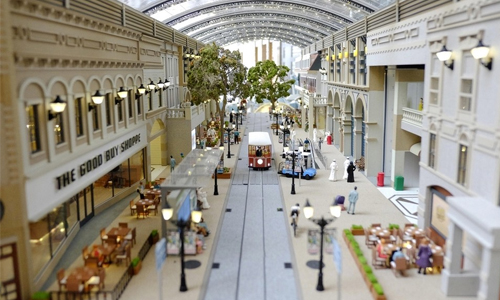 Bin Byat emphasised that the Mall of the World is a complex, long-term and strategic project that is set to play a significant role in positioning Dubai as a global hub for tourism, in line with the leadership's plans including Dubai Tourism Vision 2020.
The company said the mixed-use development will span a land area of 1.7 million square metres in the centre of Dubai and will be built in two phases.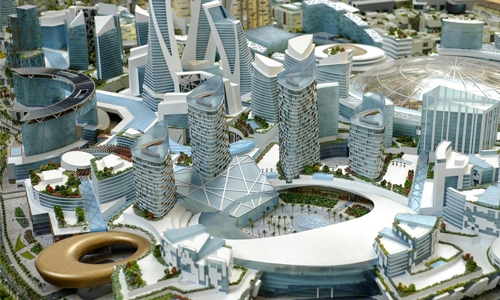 It is expected to take the project, which extends over 1.7 million square meters and includes almost 278 building implementation, for 10 to 15 years, and will be the implementation and financing of the project through a strategy with a number of major investors in the region partnerships.

The recently evolved master plan is focused on providing visitors and residents with connectivity to the surrounding city, with seven modes of transportation: a network of 33 roads, 152,500 square metres of walkways and plazas, bicycle routes, availability of bus and shuttle services, metro and tramlines as well as gondola rides.

As a mixed-use development, Mall of the World will have five components - Retail, Residential, Office, Hospitality, and Entertainment – comprising 278 buildings across 3,525,000 square metres.

With the aim to establish Mall of the World as a first year-round pedestrian city in the region, the layout and design of all its developments is especially tailored for Dubai's climate, unique social fabric, tourism appetite and connectivity demands. This will include shaded parks, sidewalks, temperature controlled arcades, mall and bridges in short distances in order to provide maximum comfort to pedestrians.

Morgan Parker, Chief Operating Officer, Mall of the World, said: "We are making good progress with the planning and thoughtful approach to the development of Mall of the World. It sits at the heart of Dubai and will be critical to the Emirate's economic growth.

"Our approach is to combine a human scale all-seasons lifestyle destination with an urban mixed-use metropolitan community. Key to the project's success will be accessibility, and we are developing a system that will combine a mix of modern transport modes and networks. The project is currently led by a global team of 100 experienced professionals. And we are working closely with government entities and authorities to ensure seamless execution of the project," he added.